A Bahrain appeals court sentenced the leader of the now-shuttered Shiite opposition to life in prison on Sunday for spying for regional rival Qatar.
Sheikh Ali Salman, the head of the dissolved Al-Wefaq movement, had been acquitted by Bahrain's High Criminal Court in June alongside two prominent aides, Sheikh Hassan Ali Juma Sultan and Ali Mahdi Ali al-Aswad, who were tried in absentia.
The court on Sunday overruled the previous acquittal and sentenced all three to life in prison for transferring confidential information and receiving financial support from Qatar.
Human rights group Bahrain Institute for Rights and Democracy (BIRD) condemned the appeals court decision.
"This is a political persecution and it can't happen without authorization by the highest authority" of the ruling Al Khalifa family, said BIRD's director of advocacy, Sayed Ahmed Alwadaei.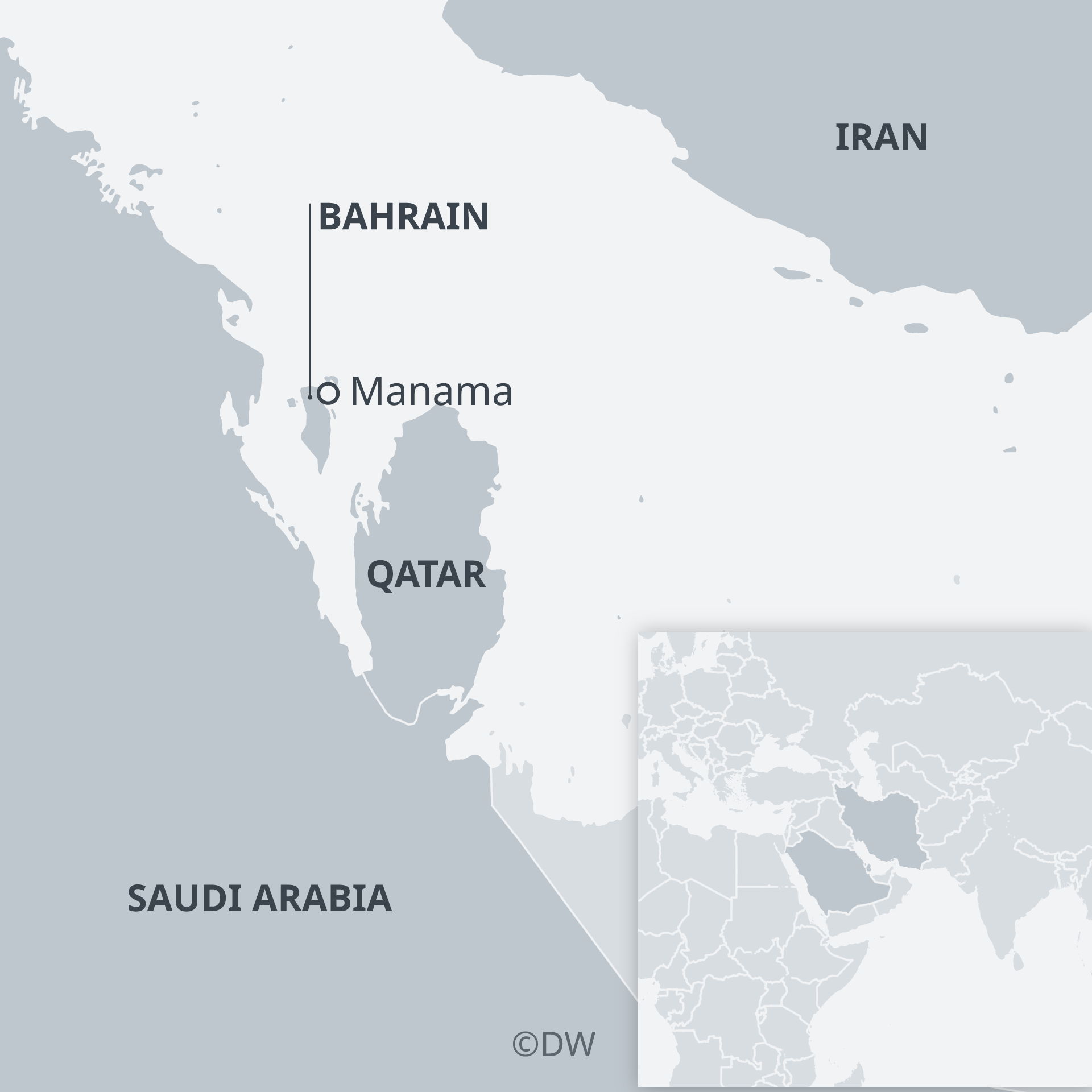 Responding to the verdict, Amnesty International said it demonstrated Bahrain's "relentless and unlawful efforts to silence any form of dissent."
"Sheikh Ali Salman is a prisoner of conscience who is being held solely for peacefully exercising his right to freedom of expression," Middle East and North Africa Director Heba Morayef said.
Victim of Qatar crisis
Sheikh Ali Salman, who is already serving a four year prison sentence for insulting the Interior Ministry and inciting hatred, was charged in November 2017 with conspiring with Qatar to carry out "hostile acts" against Bahrain.
The charges relate to an alleged recording of a telephone conversation Sheikh Salman had in 2011 with Qatar's former prime minister and foreign minister, which was broadcast on Bahraini television in August 2017.
The audio recording was released just two months after Bahrain, alongside Saudi Arabia, the United Arab Emirates and Egypt, cut off relations with Qatar over its ties with Shiite Iran and the Sunni Muslim Brotherhood, both of which the Gulf monarchies view as a threat.
Protests and crackdown
Bahrain, where a Sunni minority rules over a Shiite majority, has been rocked by unrest since authorities backed by reinforcements from Saudi Arabia and the United Arab Emirates carried out a bloody crackdown on Arab Spring protests in 2011.
Sheikh Salman was a prominent figure in the protests demanding greater freedoms and a constitutional monarchy.
The Al-Wefaq movement was dissolved by court order in 2016. Other parties including the main secular opposition, the National Democratic Action Society (Waad), have also been outlawed.
Waad's leader Nabeel Rajab is currently in jail for criticizing the government in a case condemned by the UN and human rights groups as a case of political persecution.
Bahrain accuses Iran of fomenting Shiite armed opposition amid a spate of attacks on security forces and infrastructure.
Bahrain is strategically located in the Persian Gulf, and is home to the US Navy's Fifth Fleet and a British naval base.
cw/jlw (AFP, Reuters)