The truck that plowed into a Berlin Christmas market last week, killing 12, came to a halt due to an automatic braking system, according to German media reports on Wednesday.
The automatic braking system potentially saved the lives of many more people in the recent terrorist attack.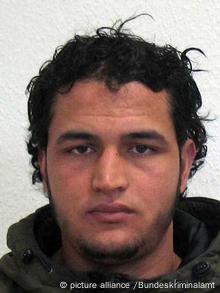 Tunisian Anis Amri was killed by police in Milan after fleeing Germany
An investigation by newspaper "Süddeutsche Zeitung" and broadcasters "NDR" and "WDR" found the Scania R 450 semi-trailer stopped after travelling between 70 and 80 meters (250 feet). The system was reportedly engaged after sensing a collision.
Previous reports speculated that the truck had driven erratically and stopped due to the heroic actions of the truck's Polish driver, who lay fatally wounded in the cabin.
More than 80 people were killed in a similar attack on Bastille Day in Nice last July, when a 19-ton Renault Midlum truck was deliberately and repeatedly driven into crowds.
In 2012, the European Union adopted mandatory regulations requiring all new trucks exceeding 3,500 kilograms (7716 lbs) to be fitted with advanced emergency braking systems. The systems initially alert drivers and then take evasive action.
The regulation was adopted to reduce the number of rear-end collisions by trucks.
The alleged hijacker fled from the scene after driving just 70 to 80 meters (250 feet)
Arrest in Berlin
The Tunisian hijacker Anis Amri allegedly rammed the truck into the Christmas market near the iconic Kaiser Wilhelm Memorial Church at around 8:30 p.m. local time (1930 UTC) as locals and tourists gathered to enjoy the evening.
Six Germans were killed in the attack, as well as people from the Czech Republic, Italy and Israel. Forty-eight people were wounded.
The truck had Polish license plates and was carrying steel beams.
Amri fled the scene and was later shot dead by police in the northern Italian city of Milan days later.
On Wednesday, German police arrested a 40-year-old Tunisian man on suspicion of being an accomplice in the attack, which was claimed by the so-called "Islamic State."
Local media also reported that Amri had sent a selfie and the message "pray for me my brother" from inside the truck just minutes before the attack.
aw/kms (AFP, dpa)