Concrete foundations were laid Tuesday for a planned control area off the northbound motorway at the Austrian border with Italy, police said.
The area will include a registration hall, barriers and other structures but a police spokesman told the news agency Agence France-Presse that authorities were not planning to build a fence for the time being. He added that no timeframe had been given for when that will take place.
The construction work is expected to be completed by the end of May and coincides with other border measures likely to take effect from June 1.
Ready to shut border
The Vienna government is concerned that the closing of the so-called Balkan route from Greece towards Austria will leadmigrants to attempt to cross by sea from Libya to Italy and then by land through the Brenner pass. Officials expect as many as 300,000 people to arrive in Italy by sea this year.
The Brenner crossing links the two countries with a multi-lane highway and a two-lane road, as well as rail tracks. Some 5,550 lorries pass through on a daily basis.
Asked whether Austria planned to build a fence at the border, Defense Minister Hans-Peter Doskozil said the main issue was "to introduce a border management system similar to the one in Spielfeld" at Austria's border with Slovenia.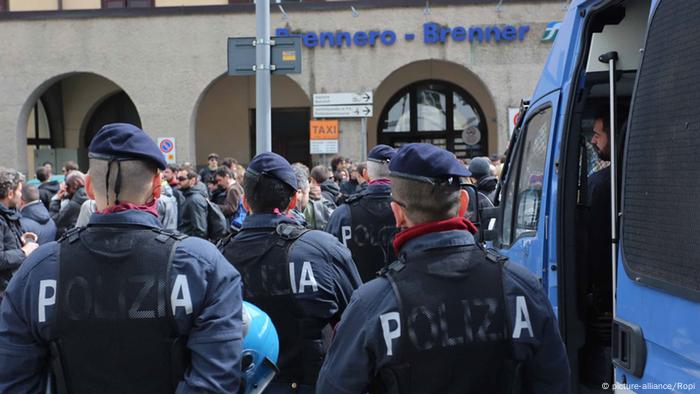 Austria fears the Brenner pass may see a new migrant influx
Rome not impressed
The move has sparked anger in Italy with several politicians hitting out at the plans for fears the Brenner pass may be shut.
"The construction of a barrier is a grave error which violates European rules," Sandro Gozzi, Italy's state secretary for European affairs, said late Monday.
Arno Kompatscher, governor of the province of South Tyrol - which borders Austria - told the "Repubblica" newspaper that the Brenner pass is "a symbol of European unification, of social and economic well-being."
The Austrian government is attempting to more than halve the number of asylum claims this year after 90,000 people applied to stay in the country in 2015.
The move has also raised eyebrows in Berlin, with deputy foreign minister Michael Roth warned against EU members taking "individual national measures."
Vienna has deflected the criticism by insisting that the Italian government ensures that all migrants arriving in the country are properly registered in hotspots and housed nearby.
In February, Austria hosted a migrant conference of Balkan nations without Greece, much to Athens' ire.