Austrian police arrested a 23-year-old man on Thursday suspected of being involved in two knife attacks in Vienna on Wednesday evening that left four people critically injured.
The suspect, an Afghan national, confessed to the stabbings. He blamed his "aggressive feeling and rage about his life situation," Vienna police spokesman Patrick Maierhofer said, adding that police do not believe there was a political motive behind the attack.
Read more: What is the status of German deportations to Afghanistan?
The suspect was detained after attacking an Afghan acquaintance at a park in Vienna known as a hot spot for drugs. The suspect "blamed him for his drug addiction," police said.
The man was also responsible for an earlier stabbing involving an Austrian couple and their 17-year-old daughter, police said. The father remains in critical condition, according to authorities. Germany has also witnessed high-profile stabbings committed by Afghans.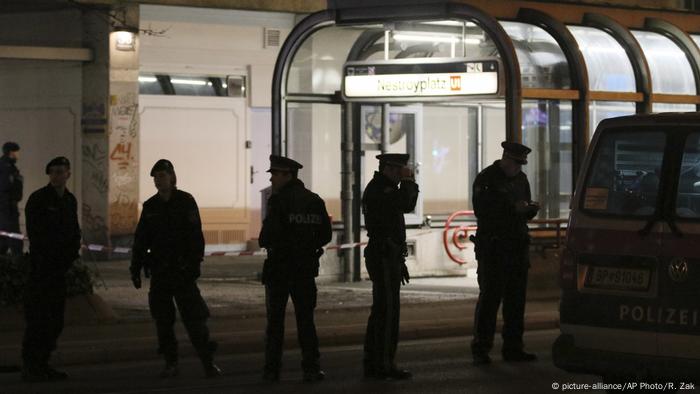 The suspect claimed he didn't have a political motive, according to police
Fallout from war
Last year, more than 3,600 Afghan nationals applied for asylum in Austria, making it one of the largest recipients of Afghan asylum applications.
A study published by the University of Virginia's School of Medicine last year said Afghan refugees suffer from a high risk of depression and other psychological issues due to "negative experiences such as war trauma, displacement and resettlement, and post-migration socioeconomic difficulties."
Read more: Refugee children making a new life in Germany
"For patients with a refugee background, depression is especially prevalent, along with other psychological conditions such as post-traumatic stress disorder (PTSD) and anxiety," the study said.
Despite an ongoing Islamist insurgency that has claimed the lives of tens of thousands of civilians and security forces, many European countries consider Afghanistan a so-called "safe country."
ls, ap/sms (dpa, AFP, AP)