The Australia and New Zealand Banking Group (ANZ) is to face criminal cartel charges in Australia over a $1.9 billion (€1.62 billion) share issue made in 2015.
Deutsche Bank and Citigroup, two of ANZ's three underwriters for the stock issue, announced in separate statements they expected to be also charged. Federal prosecutors in Australia confirmed later on Friday that Deutsche Bank and Citigroup would indeed face charges.
All three banks deny any wrongdoing. JP Morgan was the third underwriter in the issue but has not been accused of anything untoward.
Read more: Germany sets up banking whistleblower portal
The criminal charges have arisen following an investigation from the Australian Competition and Consumer Commission (ACCC), with federal prosecutors in the country alleging that illegal actions were carried out knowingly by ANZ.
"The charges will involve alleged cartel arrangements relating to trading in ANZ shares following an ANZ institutional share placement in August 2015," ACCC Chairman Rod Sims said in a statement.
"It will be alleged that ANZ and the individuals were knowingly concerned in some or all of the conduct."
ANZ shares fell by almost 2.5 percent in early Friday trading, while other banks were down by about 1 percent. The broader Australian market was down by around 0.7 percent.
More bad news for Australian banking
In its announcement on Friday, the ACCC said ANZ and its treasurer, Rick Moscati, would be charged, as well as the other two banks and several other as-of-yet unnamed individuals.
The pending charges are the latest blow to the Australian banking industry, which has been rocked by multiple allegations of wrongdoing at the ongoing public enquiry into the country's financial sector, expected to continue until the end of the year.
Read more: Australia's largest bank loses records of 20 million accounts
The charges relate to an arrangement to supply more ANZ shares, allegedly made by managers at the bank. The 2015 equity raising came after regulators said at the time that Australia's big four lenders needed to boost their overall capital levels significantly to guard against risk.
ANZ says it believes it did nothing wrong. "We believe ANZ acted in accordance with the law in relation to the placement and on that basis the bank intends to defend both the company and our employee," its chief risk officer, Kevin Corbally, said.
Deutsche Bank and Citigroup both issued statements saying they would strongly contest any charges.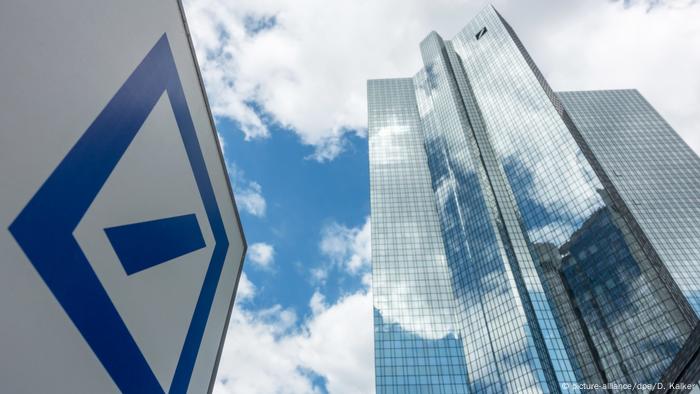 "This is a highly technical area and if the ACCC believes there are matters to address, these should be clarified by law or regulation or consultation," Citi head of corporate affairs, Guy Matthews, said in a statement.
Turbulent times for Deutsche Bank
While the main charges here relate to ANZ, the presence of Deutsche Bank's name in the case adds further misery for the Frankfurt-based German lender at the end of a disastrous week.
Read more: Opinion: Deutsche Bank's scorched earth isn't a strategy
On Thursday, rating agency S&P downgraded its view of Deutsche Bank's financial stability, down from A- to BBB+. The agency attributed its decision on Germany's largest lender to the fact that it believes the bank's latest restructuring is riskier than had been expected.
That news came at the same time as Deutsche Bank's US subsidiary was added to the US Federal Deposit Insurance Corporation's list of "problem banks."
Deutsche Bank's shares fell hard on Thursday, down by 7.2 percent on Frankfurt's DAX exchange, hitting their lowest ever level in the process. In early trade on Friday, they have recovered somewhat, up by around 1.7 percent.
aos/tr (Reuters, AFP)