With foreign troops packing up, Afghanistan is working feverishly to establish a proper security network that will last after ISAF soldiers have gone. While negotiations with Pakistan and with the US have not gotten very far, Kabul seems to have come up with a surprising alternative.
Afghan national security advisor, Rangin Dadfar Spanta, and his Iranian counterpart, Saeed Jalili, secretary general of the council for national security, signed a Memorandum of Understanding (MoU) on military cooperation on Sunday, August 4 in Tehran. According to the document, both countries agreed on sharing intelligence and expertise on the fight against terrorism as well as on matters regarding national security.
Pressure on the US
The US will "not be pleased" with the understanding between its archenemy Iran and Afghanistan, says political analyst Shah Hussain Murtazavi who works for the government-critical newspaper Hasht-e Sobh in Kabul. "It is a political message," Murtazavi believes. "Karzai only wants to show that he can have friendly relations with other parties, even with America's number-one enemy, should the US not be willing to cooperate with him."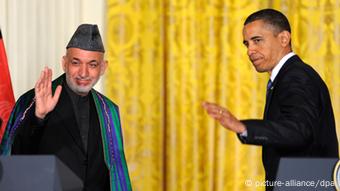 Murtazavi believes the US will not be pleased with the MoU between Afghanistan and Iran
Thomas Ruttig, co-director of the Afghan Analyst Network (AAN), said it was a "clear message to the US that Afghanistan has other options."
"In light of the withdrawal of most international forces, Afghanistan is trying to diversify its relations and also put pressure on the US."
There have been a number of talks on a security agreement with Washington. US President Barack Obama is pressing to reach an agreement quickly. He wants to have a signed deal by October. But Kabul has been hesitant, maybe because it wants to have better options, according to Ruttig.
He argues that Kabul is seeking to assert its demand for more modern equipment for its armed forces so they can enforce security in the country after the ISAF troop withdrawal in 2014.
But that might be too much to ask. "The Afghan government is being too short-sighted with this," fears Afghan defense expert General Atiqullah Amarkhel, who believes the US would never tolerate Iran and Afghanistan engaging in military cooperation and exchanging intelligence. "The US is no fool when it comes to Afghanistan. They will know how to prevent Afghanistan doing what it wants."
Pakistan rejected
Washington has been giving Kabul free reign in politics. Afghanistan is currently trying to build relations with a number of other regional powers. The latest agreement was on security cooperation with the United Arab Emirates. And the current memorandum between Iran and Afghanistan also foresees joint relations with the national security councils of India and Russia. Pakistan, however, is excluded.
"Pakistan made attempts to try and sign a similar memorandum with Afghanistan but Kabul has so far only rejected it. So the memorandum with Iran has to be interpreted in this context - as a further rejection to Pakistan," according to Ruttig. This, he added, could lead to irritations in Afghan-Pakistani relations.
Should Afghanistan continue to put too many of its eggs in regional baskets and move further away from the US, there could be fatal consequences, according to Hamidullah Farooqi, professor at the University of Kabul. He believes that neither Iran nor India is in a position to financially support Afghanistan on a long-term basis. "Countries in the region have neither the interest nor the capacity to develop our security forces."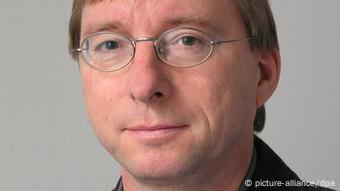 Ruttig says Kabul wants to show that it has 'other options'
Furthermore, journalist Murtazavi does not think a partnership between Iran and Afghanistan is likely to blossom, as the two have different interests.
So the agreement between the US' number-one enemy and Afghanistan seems to be a strategy for Kabul to have more leverage with Washington. To put it in the words of professor Farooqi: "Sooner or later, Afghanistan will be forced to sign an agreement with the US. And it is thinkable that President Hamid Karzai could try to find further ways of putting pressure on its ally in future."