Mike Pompeo, the new American director of the Central Intelligence Agency (CIA), launched a scathing verbal attack last month against Wikileaks and its editor, Julian Assange, calling the organization a "hostile intelligence service."
"Julian Assange has no first amendment freedoms. He's sitting in an embassy in London. He's not a US citizen," Pompeo said.
It was the first public speech of the leader of an institution already facing an existential crisis itself. His first move was to attack the first amendment and then went on to exalt the borderless, limitless, extra-judicial powers of the CIA to act anywhere on the globe in ways it deems further American interests.
"We have to recognize that we can no longer allow Assange and his colleagues the latitude to use free speech values against us. To give them the space to crush us with misappropriated secrets is a perversion of what our great constitution stands for. It ends now," added Pompeo.
A few days later, the new US Attorney General Jeff Sessions proclaimed that after almost a decade of investigating Wikileaks, it was a "priority" to arrest Assange.
Precarious times
This is a very dangerous moment to put freedom of speech and freedom of the press to the test. Especially dangerous would be the criminalization of the rights of foreign citizens to publish information concerning the actions of US military forces across the globe at a time when US-based companies control a large portion of the global media landscape.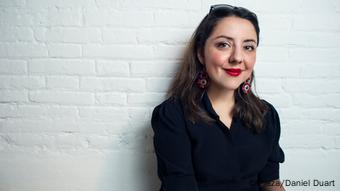 Renata Avila is a Guatemalan human rights lawyer and digital rights advocate
From anti-corruption projects enabling their sources with electronic whistleblowing mechanisms to initiatives enabling citizens to request public information, to data projects making visible the invisible by analyzing large data sets, new models of journalism that enable citizens to fight for a more democratic society are rapidly multiplying.
All of these activities are using 21st-century tools but the aim remains to protect free expression, transparency and accountability. But the worrying remarks of US authorities hint that not only is traditional media going to be restricted but also smaller, grassroots efforts.
Space for dissent
The ability to hold all governments to account is what´s at risk and better organization and collective action is needed so that the existing space of dissent is not lost. We must unite to stop the Trump administration from restricting people - anywhere in the world - their right to know, to dissent and to publish. The victims of gross human rights violations should have the right to learn the truth so that it can be used as a sword and a shield.
I hope that ten years from now we will look back at this moment in time and say: "First they came for Assange but we stopped them and advanced our rights instead."
Renata Avila is a Guatemalan human rights lawyer and digital rights advocate. You can follow her on Twitter @avilarenata. This commentary is a part of a DW initiative called "In their own words" which highlights global perceptions on the topic of freedom of speech and the press.