Try submitting a job application in Germany if your name is Ali or Mehmet and the chances of it being rejected are pretty high, a recent study says, whatever grades you got at school.
Now try submitting that same application without a photograph, your age or marital status and you could be more successful in getting that first interview and your foot in the door.
In a study conducted by the Bonn-based Institute for the Study of Labor (IZA) researchers found evidence of statistical discrimination.
"Having a Turkish name can mean that your chances of getting a job interview drop by up to 25 percent," said Ulf Rinne from the IZA. "In the study applicants with German names had, on average, around 14 percent higher chances of being invited for a job interview."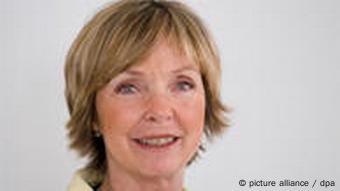 Christine Lueders
But it's not just applicants with foreign names who are facing this kind of discrimination. Similar studies show that women, mostly mothers, the disabled and elderly people have less chance of getting a job, irrespective of their qualifications and experience.
Christine Lueders, director of the Federal Anti-Discrimination Agency in Berlin, has launched a pilot project in which a number of companies and ministries are testing anonymous job applications.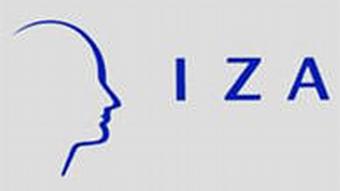 Institute for the Study of Labor
"Photo, age and marital status - these things don't belong on an anonymous application," explains Luebers. A neutral body, like a commission, could ensure that the name and address of the applicant are withheld from personnel departments. In this way personal documents from immigrants or older applicants are not rejected from the outset.
"When an applicant has overcome this hurdle and is having a job interview, some prejudices are broken down."
Cool reception from German industry
Many German employers have voiced their opposition to the scheme, citing an increase in bureaucracy, given that the scheme requires a neutral commission.
"The time and effort taken to fill job positions will increase considerably," said Dieter Hundt, the President of the German Employers Association.
But Lueders strongly defends anonymous applications: "German industry shouldn't get so worked up about this and give this pilot project a chance." The process is voluntary and there is no intention of seeking legislation to make it compulsory.
Unconscious decision by personnel managers
One of the companies participating in the project is cosmetics giant L'Oreal: "We want to prevent unconscious decisions being taking in job selection," said Oliver Sonntag, Personnel Director at L'Oreal.
"Internationally-mixed teams, in which women, men, older and younger colleagues work together are especially successful. That's why it's in the interests of the company to eliminate discrimination."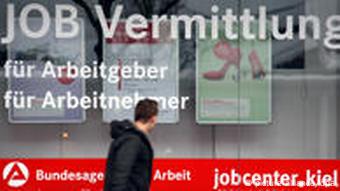 Migrants face an uphill struggle
"The anonymous application will clearly help us to get to know a lot of different people and select them purely on the basis of their qualifications," he said.
But what happens in the job interview? Will prejudices surface at this stage?
No, says the L'Oréal personnel director: "In the interview everyone can demonstrate their ability, their motivation and their energy. That creates equality," Sonntag said.
Not a German phenomenon
Economist Ulf Rinne fromtheInstitute for the Study of Labor (IZA) is convinced that job seekers can profit from submitting anonymous job applications: "The best qualified person should get the job, If discrimination prevents this from happening then it is a macroeconomic problem, that leads to deficits in welfare."
Anonymous applications have long been established in the United States. France and Switzerland are testing a pilot scheme. A similar project in Sweden recently proved that the anonymous application is successful: Women and foreigners definitely have better chances of being invited to a job interview there.
The timing of the study coincides with proposals by Germany's Labor Minister Ursula von der Leyen (CDU) and Interior Minister Lothar de Maiziere to encourage skilled workers to stay in Germany.
Author: Monika Dittrich (nrt)
Editor: Chuck Penfold