The German Chamber of Commerce and Industry (DIHK) expects unemployment to fall to its lowest level in almost 20 years, a newspaper report says.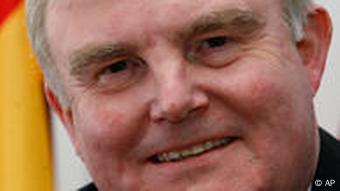 Driftmann remarked on the speed of recovery in job terms
German daily newspaper Berliner Zeitung reports that according to the group's latest forecast, average figures for 2010 will show 3.2 million people as being unemployed for the year.
"This means the number of jobless would have fallen to its lowest level since 1992," DIHK President Hans Heinrich Driftmann said. "This, in the first year since the worst financial crisis since 1929."
Driftmann said it was important not to allow excessive wage settlements to damage the chances of a full economic recovery.
"We should not squander the competitive advantages that we have worked hard for in recent years," he said.
Driftmann said that the figure would represent a 1.6 million drop in the number of unemployed in the past five years.
Optimism high
The DIHK forecast said companies were optimistic about their order books, with a net 100,000 more people expected to find employment over the final six months of the year. The increase would be principally due to small and medium sized businesses, the DIHK said.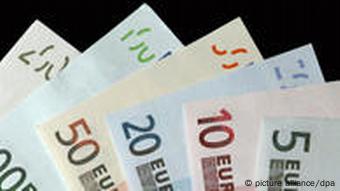 Wage settlements should be kept in check, said Driftmann
According to the forecast, most firms also believe that the recession is fully behind them in terms of needing to cut jobs.
The DIHK also said that it expected Germany's economy to grow by a record 3.4 percent this year.
Optimism about the economy has been boosted by a 2.2 percent increase in growth for the second quarter of the year compared with the first, the strongest quarterly increase since German reunification in 1990.
Author: Richard Connor (AFP/dpa)
Editor: Chuck Penfold