As a name, the Paris Agreement trips so effortlessly off the tongue that it would be easy to convince ourselves it's a single entity. But little could be further from the truth.
With 197 parties, the Paris Agreement is essentially 197 accords, which vary depending on the respective nations' needs and capabilities. In contrast with the Kyoto Protocol, the Paris Agreement framework stipulates that each country develop its own plan for reducing greenhouse gas emissions and for staying resilient in the face of climate impacts.
While one country might set its focus on solid waste management, others will be looking at disaster risk management, emissions reductions through development of renewable energies, and so on.
Where the similarities are greater than the differences is in the hierarchy of decision-making and process. The voluntary pledges each country makes become the stated goal, and it is often then up to local governments to turn these wishes into the kind of reality that saves lives, bolsters the economy and protects the planet.
No small order. And, says Johara Bellali, Senior Project Manager at the Berlin-based Adelphi environment and development research institute, no clear order.
"All countries have a climate change response strategy or action plan, and some have a green economy plan - so at a national level, we have a good institutional structure that gives direction to the country," she told DW. "But as yet, there is no clear pathway that facilitates local governments to reduce emissions as planned by national governments."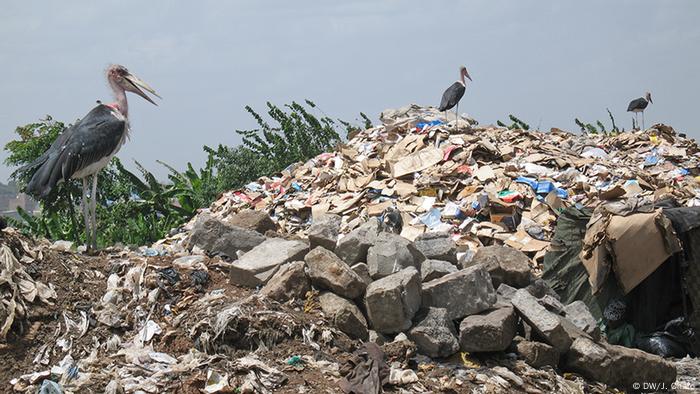 Solid waste management is a major issue facing many countries in the world - so why not tackle it along with climate change?
What's more, she says local governments are rarely meaningfully involved in national decision-making. In other words, there's a disconnect between the two levels of leadership, and among other players in the climate change adaptation and mitigation puzzle.
That is where she and her team come in - at least in South Africa, Kenya, Vietnam and the Philippines, which are the four countries they've been charged by the German Environment Ministry with helping.

Taking communication seriously
The idea of the project is as perfect as it is simple. It involves getting people together to talk. Not the kind of chatter that is part of the inertia circle - but really talk.
In each country, Bellali and her colleagues work with a local partner to get all the important stakeholders in a room together. Although people may be working on the same problems, they generally don't clearly communicate with each other about what they are doing.
She describes the upshot as a "beautiful dance between local and national governments, activists, journalists and artists, who we also ask to bring their ideas and critical thinking," the aim being to generate new energy and inspiration.
"We bring in people who think differently, ask different questions and who will look at other opportunities." And it seems to have the desired effect.
In Kenya, for example, Bellali says there is an experience-based expectation among local governments that external consultants will come in, write up a plan and provide some funding to undertake a specific activity.
When she brought representatives from seven counties together to talk about the kind of work they were doing around adaptation, she says she could feel them "avidly soaking up" the information on offer, and saw them become aware of what they could do for themselves.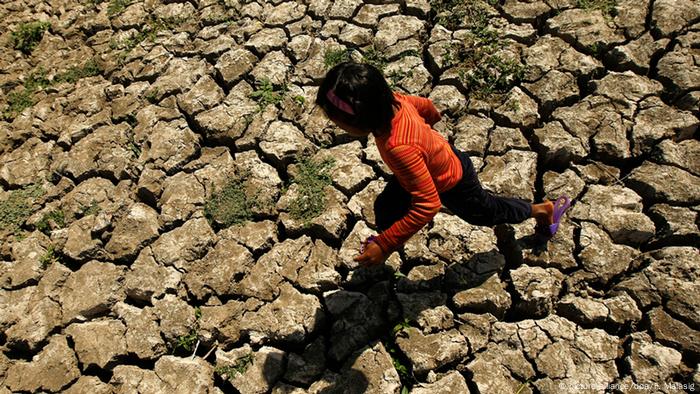 The Philippines is considered to be a vulnerable country, and is looking at ways to reduce the risk of disaster
"They realized that climate change is not outside of themselves, that it is not something that has to be done separately, but something that can be done in their everyday work if they change the way they do things just a little bit."

The power of recall

Yachika Reddy, Project Manager at Sustainable Energy Africa, agrees there is little purchase in telling people what they have to do. She and her colleagues, who believe in a more inclusive route, developed the "let's respond" toolkit, which is a guide to integrating climate change risks into municipal planning. They piloted their ideas in Thulamela, a town in South Africa's northern Limpopo province.
The municipality, which is not wealthy yet is growing at a rapid rate, has suffered frequent fire and flooding over past years. In one extreme weather event, a bridge was washed away, leaving communities on one side cut off from the main town.
When Reddy got stakeholders together to talk about a possible response to what is happening to their environment and consequently their livelihoods, she asked them to take a journey back in time.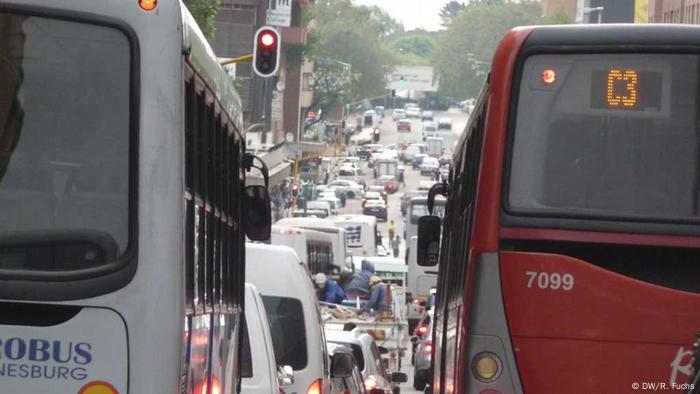 Urban growth is happening all over the world, which has huge implications for the climate
"We went through an exercise where they had to recall these events - and as they did it, there was this light bulb moment of 'wow, the weather is changing and it actually impacts us in a very real, daily way.'"

Rocking and rolling
That was three years ago. Thulamela, which Reddy stresses is blessed with a champion in the form of its community services manager, has since developed an energy and climate change strategy, and integrated climate responses into every sector.
There are water saving mechanisms, urban gardens for growing food, energy efficient lighting and much more.
"People here were receptive, it was really the penny dropping for them," she told DW. "Thulamela is rocking and rolling."
That implies a speed of movement that may be seem out of reach for many municipalities around the globe, which are struggling to get on top of their government's pledges.
But it is a brilliant example of what can be done if the message is communicated in a way that is easy for everyone to grasp. And if that approach can be replicated widely enough, in another few years from now - perhaps by 2020, when national pledges under the Paris Agreement are due to come into force - the whole world could be dancing gracefully towards a healthy future.