German automaker Volkswagen will have to pay as much as $14.7 billion (13.28 billion euros) for buybacks, damages and penalties resulting from the company's emissions scandal, court documents released on Tuesday show.
The deal, which is being called the largest auto scandal settlement in US history, sets aside $10 billion to repair or buy back roughly 475,000 polluting Volkswagen vehicles with 2-liter diesel engines. Owners will also be compensated with an additional payment between $5,100 and $10,000 (9,053 euros), the court documents show.
Owners who choose to have their cars bought back would get the clean trade-in value from before the scandal became public last year. Since then, the average value of a VW diesel has dropped 19 percent to $10,674.
Alternatively, VW would repair the vehicles to bring them into compliance with clean air laws, although the details have yet to be finalized, the person added.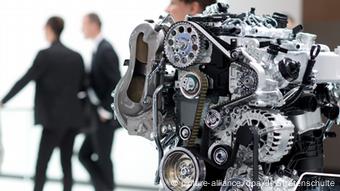 The settlement is approximately five billion dollars higher than previously expected and owners will still have the option of declining the offer and then suing the company on their own.
Billions allocated
VW has set aside about $18 billion to cover the cost of the scandal, which saw the company sell more than 11 million diesel cars with software that could "defeat" emissions tests over a seven year period.
In addition to the compensation, Volkswagen will pay $2.7 billion in fines to the US federal and state environment bodies and spend 2 billion dollars on clean-emissions technology. The carmaker is also expected to announce a settlement with several US states for about $400 million.
The scandal erupted last September when investigators determined that the affected VW cars emitted more than 40 times the legal limit of nitrogen oxide, which can cause respiratory problems in humans.
VW, the world's second largest automaker, has seen its VW brand sales suffer in the wake of the crisis. In the US alone, VW brand sales are down 13 percent in 2016, while sales of its luxury Audi and Porsche units have risen. Last month, the company also experienced a sharp fall in profits.
Last week, Germany's financial watchdog called on prosecutors to investigate VW's entire former management board over the time it took to disclose the carmaker's emissions test cheating, a person familiar with the matter told Reuters.
German prosecutors are investigating former CEO Martin Winterkorn and a second unidentified executive over whether they effectively manipulated markets by delaying the release of information about the firm's emissions test cheating.
rs/mm/jm (AP, dpa)