The United Nations Children Fund (UNICEF) said about 100,000 children in Mosul were in serious danger.
UNICEF said on Monday that children were being used as human shields in the conflict and "in some cases, they have been forced to participate in the fighting and violence."
"Children are experiencing and witnessing terrible violence that no human being should ever witness," the organization said. "Attacks on civilians and civilian infrastructure including hospitals, clinics, schools, homes and water systems should stop immediately," UNICEF said.
"We are receiving alarming reports of civilians including several children being killed in west Mosul. Some were reportedly killed as they desperately tried to flee the fighting which is intensifying by the hour," UNICEF reported.
Iraqi-led forces have been fighting to take control of the northern city from the so-called "Islamic State" (IS) group since October. Iraqi forces retook eastern Mosul in January and have made strides to capture the remaining sections still controlled by IS in the western part of the city.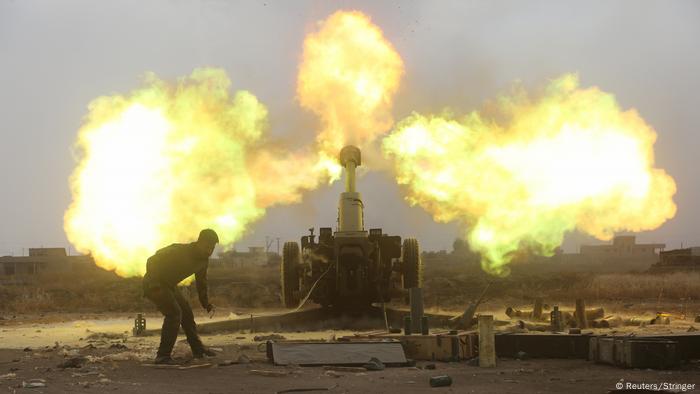 The ongoing fighting in west Mosul is especially difficult for children, according to UNICEF
Caught in the crossfire
The push to take west Mosul has made the situation difficult for residents trapped there.
Although Iraqi forces say 90 percent of the city has been recaptured, IS has resisted efforts to drive their fighters out by using suicide car bombs and snipers to continue protecting their last strongholds. Anti-IS forces also claim the militants have used residents, including children, as human shields.
The plan to drive IS out of Mosul has led to many civilian casualties. The Pentagon admitted that one of its airstrikes on Mosul in March killed 105 non-combatants. The airstrike was meant for a nearby IS target and struck a building where families had sought refuge from the intense fighting.
"As the fighting continues, UNICEF calls on all parties in west Mosul to protect children and keep them out of harm's way at all times, in line with their obligations under humanitarian law," said UNICEF.
kbd/jm (AFP, Reuters)