Turkey is demanding considerably more money from the European Union than was previously agreed to help improve conditions for refugees in the country, German daily "Die Welt" reported on Saturday.
"Ankara now wants 5 billion euros, but we are prepared only to give the promised 3 billion euros," a high-ranking EU diplomat told the paper.
The EU pledged the 3 billion euros ($3.2 billion) in November as part of a deal under which Ankara was to receive the money to help protect its borders and provide better living conditions for refugees in the country, thus slowing the flow of migrants to Europe. In return, the pace of EU accession talks with Ankara was also to be stepped up.
German Chancellor Angela Merkel recently reiterated the pledge of aid during a visit by Turkish Prime Minister Ahmet Davutoglu to Berlin.
Internal divisions
However, no money has yet been paid amid wrangling within the EU, with Italy so far refusing to pay its share.
Italian Prime Minister Matteo Renzi said on Friday during a visit to the German capital that he was waiting for Brussels to address his government's concerns about the aid by next Thursday's Syrian Donors Conference in London.
These include whether the money will come from EU coffers or whether member states will be expected to contribute individually.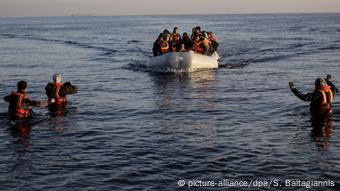 Greece is struggling to cope with the wave of refugees arriving by boat
Mode of payment in dispute
"Die Welt" said a further problem was that Ankara wanted to have more of a say in how the money was paid out, whereas Brussels wants the funds to be used for concrete projects, such as the building of schools. The EU also wants to maintain control of payments to ensure the money reaches refugees.
"The Turkish government is having a very hard time accepting that the billions of euros in aid for refugees are to be paid out step-by-step and after strict checks by the EU," the paper cited EU diplomats as saying.
Millions of refugees, many of them fleeing the conflict in neighboring Syria, have ended up in Turkey. Some remain there in camps, but many others have been traveling in inflatable dinghies from Turkey to nearby Greek islands in the eastern Aegean Sea, thus entering the EU.
More than a million refugees reached Germany in 2015 alone.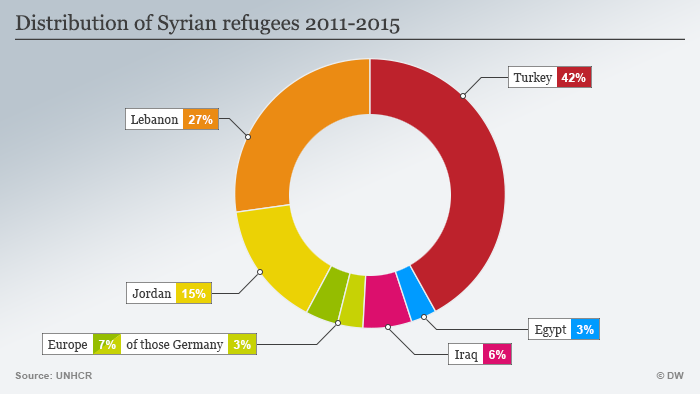 Data from 2011 - mid-2015
tj/sms (dpa, AFP)