Turkish lawmakers endorsed President Recep Tayyip Erdogan with sweeping new powers that allow him to expand a crackdown in the wake of last week's failed coup. The 550-member parliament (TBMM) approved Erdogan's request for a three-month state of emergency, with the majority of the chamber being occupied by members of his Justice and Development Party (AKP).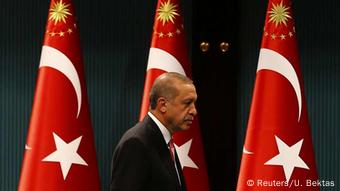 Erdogan said he saw no threat against democracy and freedom in his push for the state of emergency
"This measure is in no way against democracy, the law and freedoms," Erdogan said prior to the parliamentary vote.
Deputy Prime Minister Numan Kurtulmus announced that the state of emergency would be accompanied by a suspension of sections of the European Convention on Human Rights (ECHR), comparing this to the state of emergency in place in France since the November 13, 2015 terror attacks in Paris.
State of emergency may last six weeks only
Under the Turkish Constitution, the emergency measures allow the government to suspend "the exercise of fundamental rights and freedoms," so long as it doesn't violate international law obligations. Lawmakers can sanction, under the terms of the constitution, a state of emergency for a period of up to six months. Kurtulmus added, however, it may only last up to 45 days.
"We want to end the state of emergency as soon as possible," Numan Kurtulmus was quoted as saying on Turkey's privately owned NTV news channel.
"If conditions return to normal, we think it will take a one or one-and-a-half month period at the maximum. I hope there will be no need for a further extension."
Kurtulmus stressed that no steps would be taken to restrict basic rights and freedoms, adding that "the decision on the state of emergency is aimed at cleansing the state of the gang" of conspirators, referring to the Turkish government's account of the failed coup, which it blames on supporters of US-based cleric Fethullah Gulen and his "Hizmet" movement. Gulen, an ally-turned-arch-enemy of President Erdogan, denies any involvement in the thwarted coup.
Prior to the emergency measures, the government had already imposed a crackdown that has included mass arrests, suspensions, forced resignations and the closure of hundreds of schools. Nearly 70,000 government or military employees were affected in total, including close to 10,000 arrests.
A history of extraordinary measures
A far-reaching state of emergency like this one has never been declared on a nationwide level before, though it was declared in the southeast of the country between 1987 and 2002 during repeated clashes between government forces and Kurdistan Workers' Party (PKK) rebels.
Martial law was imposed across the country for three years following a successful military coup in 1980, which saw stricter controls on individuals' movements.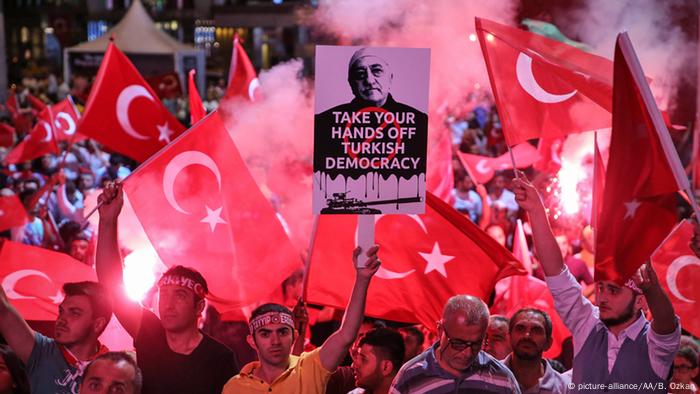 Erdogan supporters want to have Sunni cleric Fethullah Gülen extradited to Turkey
Mixed reactions
German Foreign Minister Frank-Walter Steinmeier said the state of emergency should only last as long as it's "absolutely necessary." He added that any action stemming from the new powers should only be taken against those with "a provable involvement in punishable actions."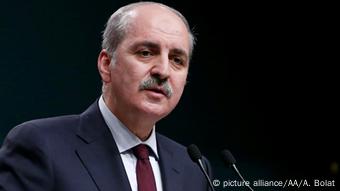 Deputy Prime Minister Numan Kurtulmus said he hoped the state of emergency could be lifted after six weeks
Steinmeier further stressed the importance of "the rule of law" and "a sense of proportion" while the state of emergency remained in place, both the German and the Austrian governments urging Turkey to show restraint.
Turkey's deputy prime minister Mehmet Simsek meanwhile reassured the international community that there would be no "torture or curfews" for the duration of the extraordinary measures.
Meanwhile the country's two largest opposition parties warned that the state of emergency might lead to governmental abuse of powers. Özgür Özel, party whip of the People's Republican Party (CHP), told CNN Türk that it was a "civilian coup against the parliament" that had empowered Erdogan to take sweeping powers while the pro-Kurdish Peoples' Democratic Party (HDP) issued a statement saying that the coup attempt had "turned into an opportunity and tool to liquidate those who oppose the government and to restrict the democratic rights and freedoms even further."
"Society was obliged to choose between a coup or a non-democratic regime. We definitely reject these choices."
ss/kl (AP, AFP, Reuters, dpa)