Turkish asylum seekers have accused interpreters, interviewers, and security personnel at Germany's federal immigration authority (BAMF) of passing on their personal data to media outlets friendly to the Turkish government.
A joint investigation by Der Spiegel magazine and public broadcaster ARD found several cases where those fleeing political persecution in Turkey had been named and, in some cases, defamed as terrorists in the Turkish media shortly after a hearing at BAMF or an appointment with the office.
In many cases, their locations were also revealed in newspapers and TV reports - information that those affected said could only have come from inside BAMF, since even their families did not know where they were living.
Read more: ​​​​​​Hundreds of Turkish officials seek asylum in Germany
In at least two cases, Der Spiegel reported, German domestic intelligence agencies had initiated an investigation. For its part, BAMF said that it had fired 15 freelance interpreters this year for "violations of the duty to neutrality," though none of these were circumstances like those reported by Der Spiegel.
Hundreds of Turkish officials have sought political asylum in Germany in the face of an increasingly authoritarian crackdown in the country. In response to the report, Green party leader Cem Özdemir called for tighter security checks on interpreters.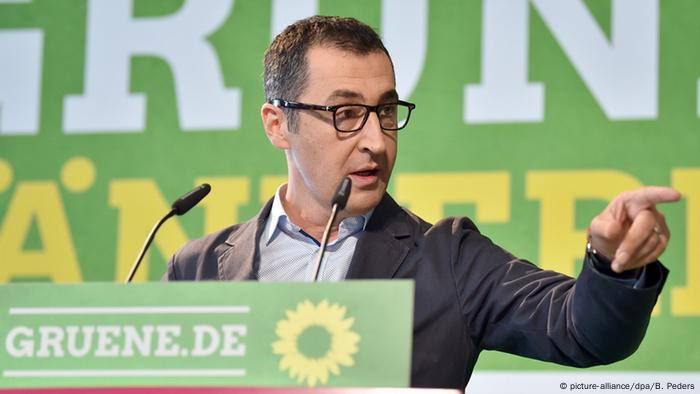 The Green party's Cem Özdemir called for tighter security checks
Checking the checkers
In one account reported by Der Spiegel, Fuat Balci, a teacher who had been a member of a doctors' association close to Turkey's opposition Gülen movement, described being reduced to tears during a three-hour hearing by a Turkish BAMF official.
Balci said he had fled Turkey after friends had been tortured following last year's coup attempt against the Recep Tayyip Erdogan government, which triggered a large-scale crackdown on opposition activists and a purge in public authorities.
Balci told the magazine that the BAMF hearing had felt like a cross-examination by a Turkish state prosecutor, and he had sought out a lawyer afterwards, who brought a complaint against BAMF. In response, BAMF said that while the official would no longer be deployed for hearings of Turkish citizens, it rejected any suggestion that he had been biased. Balci was eventually granted asylum, along with his family.
Erkin Erdogan, executive committee member of the German branch of the Peoples' Democratic Congress (HDK), an alliance of liberal Turkish political movements and organizations, said that he knew of "several cases" where translators working for BAMF had made "major changes" to statements made by asylum seekers at their hearings.
"We always had concerns about translators," he said. "We were always warning people who applied for asylum that they should be very careful about the translators, and if they don't feel comfortable, they should ask to change them."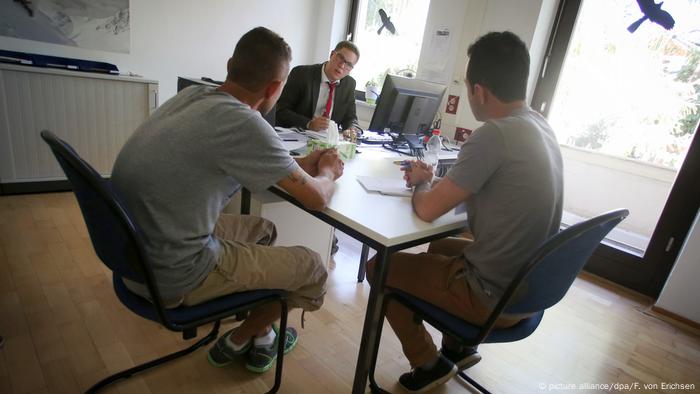 Asylum seekers face long individual interviews before being granted asylum
Turkish spies
To Erkin Erdogan, it's "obvious" that the Turkish government is spying on opposition activists across Europe, and especially in Germany, which has a Turkish community of 3 million people, around half of whom have Turkish citizenship. "I feel like the German authorities are not prepared enough to prevent such incidents," he said. "This should be a clear warning for Germany. Turkey has a long arm in Germany. It's an extension of the oppression in Turkey."
He added that, since Turkey and Germany have an intelligence-sharing agreement, German authorities could warn people in Germany if they become aware that they are being targeted by Turkish agencies.
The HDK is even concerned about potential spies in the German police force, though Erdogan was careful to underline that "only the German authorities" have the means to verify whether individuals are spies. "We can only have a suspicion, if the job they're doing doesn't meet a required standard, and then we can object. It's difficult to estimate the damage they have done."
In an emailed statement, a BAMF spokesman said that asylum seekers had a right to ask for a different translator, and that a complaint management system had been set up this year. "If a complaint is justified, translators are no longer booked by the federal authority," he said. He added that BAMF had not received complaints about the cases reported in Der Spiegel.
BAMF currently has a pool of 500 freelance Turkish translators, who are obligated to give faithful translations without prejudice or comment. All applicants must provide a good conduct certificate from the police and must undergo a "reliability test" from security forces, which is repeated every two years. On top of this, translators are given a "standard questionnaire" to test their "reliability and integrity" at individual offices.