Istanbul Chief Prosecutor Irfan Fidan said on Wednesday that Saudi dissident journalist Jamal Khashoggi was strangled to death in the Saudi Consulate in Istanbul as soon as he entered the building and his body was dismembered before being disposed of.
Fidan said it was a premeditated operation.
A statement from Fidan's office also said that discussions with Saudi Attorney General Saud al-Mojeb yielded no "concrete results" despite "good-willed efforts" by Turkey to uncover the truth.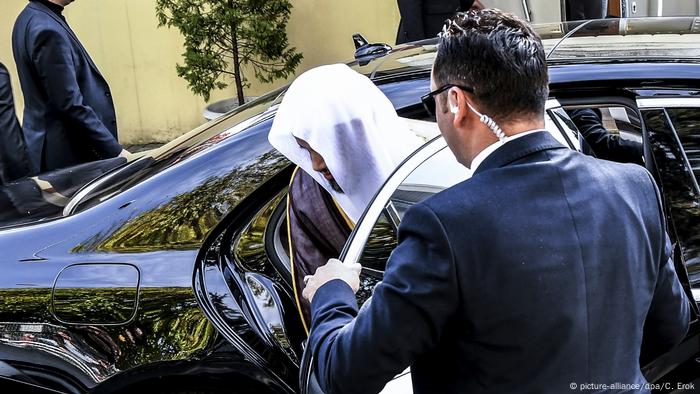 Saudi prosecutor heading home after three days in Istanbul
The statement is the first public allegation by Turkish law enforcement that Khashoggi was strangled and dismembered after he entered the Saudi Consulate on Oct. 2 to collect paperwork that he needed to marry his Turkish fiancee.
The announcement came as Saudi Arabia's chief prosecutor, Saud al-Mojeb, was heading home after a three-day visit to Istanbul during which he held talks with Fidan and other Turkish officials.
Turkey is seeking the extradition of 18 Saudi suspects detained in Saudi Arabia for the killing of Khashoggi. It is also pressing Saudi Arabia for information concerning the whereabouts of Khashoggi's remains, which still haven't been found. And Turkey wants to know who ordered the journalist's slaying.
In addition, Turkish President Recep Tayyip Erdogan has called on Saudi officials to disclose the identity of an alleged local collaborator said to have been involved in the disposal of Khashoggi's body.
Premeditated murder
Khashoggi, a 59-year-old columnist for The Washington Post, vanished after he entered the consulate in Istanbul to pick up paperwork for his upcoming marriage to his fiancee, who was waiting for him outside.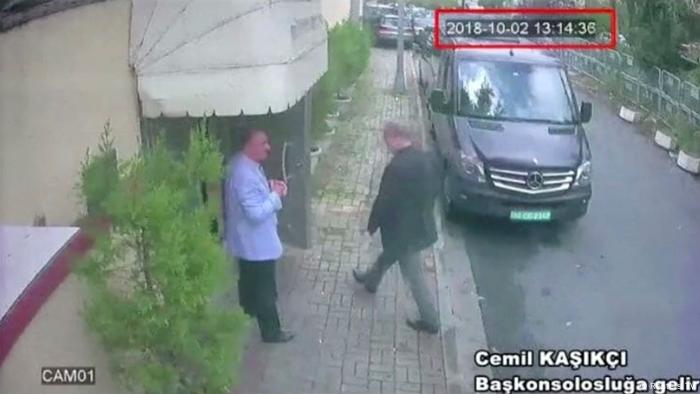 Khashoggi entering the Saudi Consulate in Istanbul
A critic of the Saudi royal family, Khashoggi had been living in exile in the United States.
Turkey alleges that a hit squad from Saudi Arabia — purportedly including a member of Saudi Crown Prince Mohammed bin Salman's entourage during a trip to the United States — traveled to Istanbul to kill the journalist and then tried to cover it up.
Under increasing pressure, Saudi Arabia has changed its story about Khashoggi's killing several times. The regional powerhouse eventually admitted that Khashoggi had died inside the consulate, not in a "fistfight" after leaving the building, and only last week acknowledged a premeditated killing.
av/msh (dpa, AP, AFP)
Each evening at 1830 UTC, DW's editors send out a selection of the day's hard news and quality feature journalism. You can sign up to receive it directly here.