Lauched just five months ago, a project started by two New Zealand climate campaigners to plant trees in a bid counter US President Donald Trump's climate policy has already attracted 250,000 pledges.
Trump Forest takes pledges from people to either plant trees in their area, or pay for trees to be planted in other countries. The idea is that the trees, which act as carbon sinks, could suck up the extra emissions generated by Trump's decision to pull the US out of the Paris climate agreement and cancel the Obama administration's Clean Power Plan.
It is estimated that Trump's decision will result in 650 more megatonnes of carbon than would have been generated had Trump kept Obama's emissions reduction promise.
"The area we'd need to cover with forest is about one-third the size of Germany - 100,000 square kilometers," says Dan Price, a co-founder of the project. "But if we split the load across all the countries in the world, it's only a very small corner of each country that would need to be covered by Trump Forest."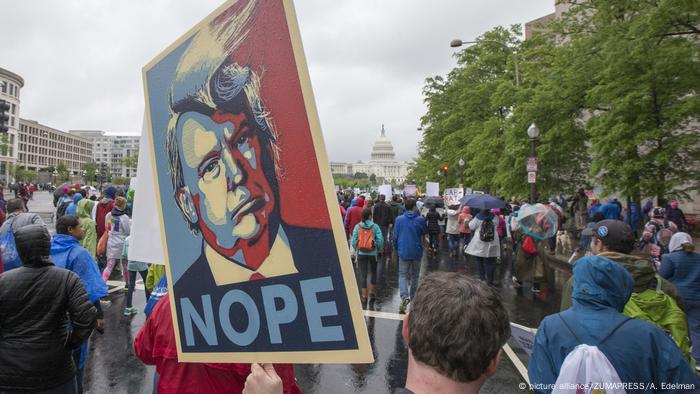 Many have felt powerless in the face of Trump's climate decision
So far, most of the project's trees are being planted in Madagascar, with people across the world paying to plant them via a donate button on the web site. Mangrove trees are being planted because they are very efficient at absorbing carbon dioxide.
Donations are also going toward planting trees in Haiti, Ethiopia and Nepal.
Global frustration
Adrien Taylor, the project's other co-founder, says the massive response is down to a global feeling of powerlessness. It is the same reason the two New Zealanders launched the project.
"We live at the bottom of the world, in a faraway corner, and we felt extremely frustrated when the world's most powerful person doesn't believe in simple, commonly understood science," he told DW. "We knew that there would be other people around the world who felt frustrated as well, so we wanted to empower them to take not only a symbolic stance, but also a practical one."
Price says it's not an impossible dream for enough trees to be planted to counteract the Trump effect heating the planet. More importantly, the forests can at least slow down the effects of climate change.
"50 million trees were planted in a day in India earlier this year, and one billion trees were planted in Pakistan recently - this is achievable," he says. "We need to plant 10 billion trees. If everyone chips in and puts in the effort, it's absolutely achievable."
"It's the rate of climate change that's so important," he adds. "A lot of people see planting trees as a hippie move, but it has a measurable physical effect on the atmosphere that will slow down the rate of climate change."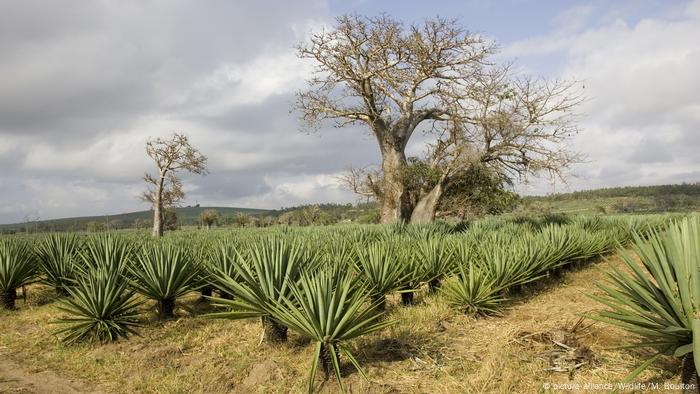 Trees act as "carbon sinks," sucking carbon out of the atmosphere and reducing global warming
Stoking his ego
Next, the two campaigners say they will push for companies and US state governments to fund the tree-planting, as they can make the most difference. Given that many US states have condemned Trump's decision and vowed to make up for the loss of climate policy at federal level, they may be amenable to the idea.
But some have criticized the project's name, saying that calling it "Trump Forest" only stokes the president's ego.
Taylor says if the name of the project can grab the president's attention, that's a good thing. "We haven't reached out to Trump or the [US Environmental Protection Agency], but we'd love to have them reach out," he says.
"Our phone lines are open, we'd even love for Trump to contact us. He could contact us to reimburse all the people who have donated their hard-earned cash. Because it's not really our job to be doing this, it's his job as the world's most powerful man. It's really a disgrace."