Many moons ago, the UK's National Health Service (NHS) was held up as a shining example of a publicly-funded system providing universal and affordable health care.
How things have changed. Successive governments have failed to tackle spiraling costs, dwindling investments and resources, and staff shortages. Current Prime Minister Theresa May on Wednesday again apologized to patients who had operations canceled or been forced to wait in ambulances.
In the run-up to the UK's 2016 EU referendum, the NHS was misused as a campaign platform by Leave proponents, who claimed that the 350 million pounds ($470 million, €395 million) the UK sends to Brussels each week would be recouped to fund the NHS instead. That turned out to be a blatant lie and served merely to swing the vote in favor of Leave.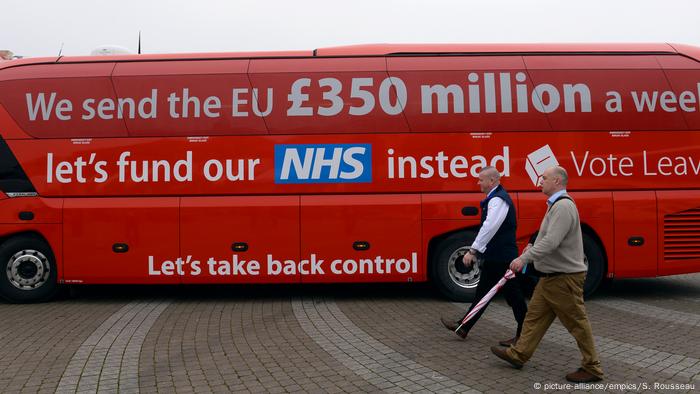 If only they would
So what impact will Brexit have on an already dysfunctional NHS in crucial areas such as recruitment, financing and research?
Recruitment/Retention of EU nationals:
The NHS has always relied on a non-UK EU workforce to pick up the slack. As of 2017, that figure came to some 60,000 in the NHS and a further 90,000 in social care. EU staff have already been leaving due to the uncertainty over their post-Brexit future regarding legal entitlements, such as residency rights or the right not to be discriminated against on nationality grounds.
Martin McKee, Professor of European Public Health at the London School of Hygiene & Tropical Medicine, and co-author of an in-depth study into the impact of Brexit on the NHS, says the situation is bleak. "The earliest signs that we saw were a dramatic drop off in recruitment from other EU countries. The number of nurses applying to join the British nursing register fell by around 96 percent immediately after the referendum result. Since then there's been a large increase in the number of nurses that have been leaving," he told DW.
What does that mean for the NHS in terms of filling the gaps? "We already have major problems in staffing our hospitals," McKee says. "Only today one hospital was reported to have written a memo which said they may have to delay chemotherapy for patients with cancer simply because they could not get the specialist staff. In terms of doctors, around 10 percent are from the EU. Many of them have indicated they are considering leaving."
You might argue, as many Brexiteers indeed do, that the UK could make up for the shortfall by recruiting staff from the rest of the world. As McKee points out, that really defeats the purpose of all the previous years of good work. "That [stance] ignores the enormous work that the EU has done to ensure comparability of qualifications to make sure that there are systems in place in terms of recruiting health professionals. We would also find that leaving the EU would mean that there would no longer be recognition of professional qualifications obtained elsewhere."
Economic impact:
Quite aside from the fact that Brexit is likely to have a profoundly negative effect on the British economy overall, that impact will be felt within the NHS in very practical terms. "The pound is worth much less and the NHS of course is dependent on importing large amounts of pharmaceuticals and technology from elsewhere," says McKee.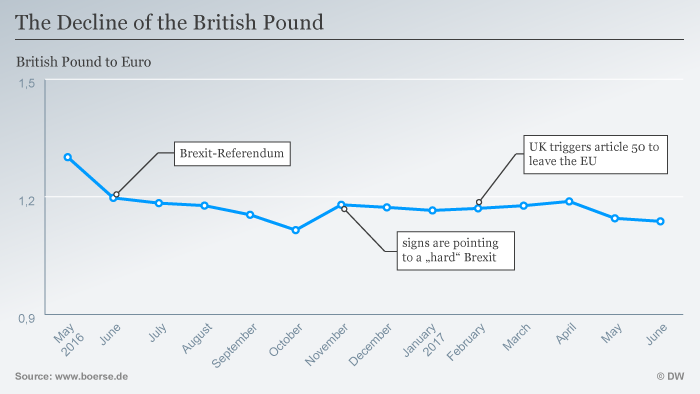 In terms of EU funding, the NHS has been the recipient, since 2001, of cheap capital from the European Investment Bank to the tune of €3.5 billion for investments in infrastructure. "By losing that low-interest secure financing, the hospitals would need to look to the commercial market and they would be paying much more in interest as a result of that," says McKee.
His colleague and co-author Tamara Hervey, Jean Monnet Professor of European Union Law at the University of Sheffield, says to date NHS patients benefit from EU funding of projects, for example in terms of access to new drugs or devices. While the exact impact of Brexit on the NHS depends on the nature of the UK's withdrawal, there will be ill effects. "What we do know is that all high quality health research crosses several countries, so even if the UK government matched EU funding internally, NHS patients would still be worse off because of losing the benefits of collaboration," she told DW via email.
Research:
It's no secret that the scientific community has been a leading force in the opposition to Brexit. Apart from a substantial increase in resignations of EU academic staff from British universities, a key concern, says McKee, is "the loss of the conformity of data protection regulations which will make it very difficult to exchange information between the EU and the UK."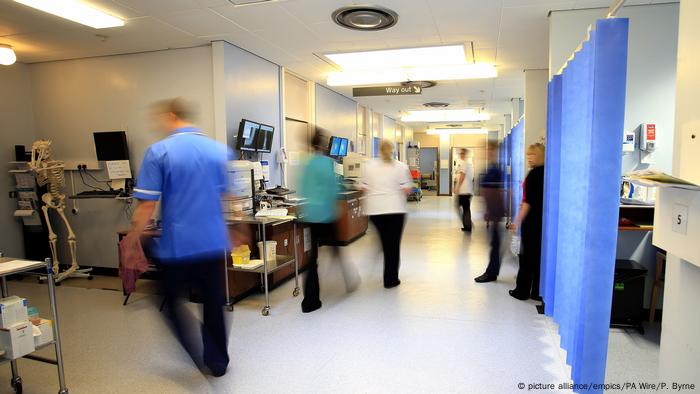 The uncertainty over their post-Brexit future is forcing EU doctors and nurses to walk away
And what about future job prospects in the UK? "Brexit will make it more difficult for health researchers to make a career including in the UK. This is because EU migration law gives more rights to people, including their families, than domestic law," says Hervey.
Downright hostility towards migrants and foreign workers in the wake of the referendum is also taking its toll. "Many of my colleagues have noticed a significant increase in the extent of abuse they face in everyday life, even those from countries like Germany and Sweden which would not be normally expected," says McKee.
The UK could also lose out on one of the EU's most prestigious investment programs. Horizon 2020 is the biggest EU Research and Innovation program ever, with nearly €80 billion of funding earmarked over seven years (2014 to 2020). "The British government has agreed to maintain the funding for the current cycle of the program but given the severe financial consequences for the overall economy it's very difficult to see how that will continue," says McKee.