At 6 p.m., when most people are rushing home from work, 27-year-old María Jesus is just heading out the door to start her 12-and-a-half-hour shift as a nurse in the Intensive Care Unit of a central London hospital. She will be on her feet until 8 a.m. the next day as she administers essential care to critical-condition patients in England's National Health Service (NHS).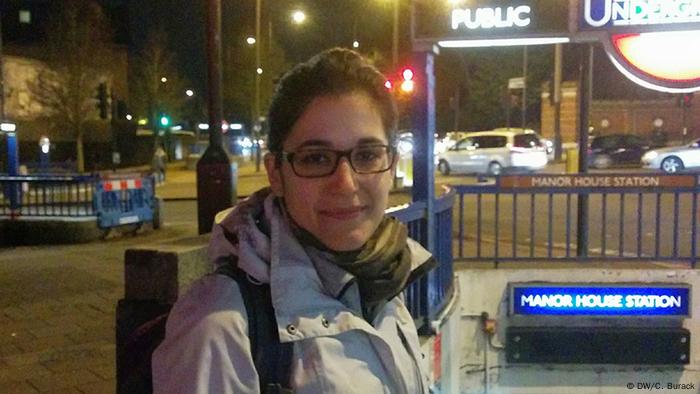 Maria says the uncertain future surrounding the NHS could force her to leave a job she loves
"I love my job," María Jesus told DW, "but the pressures we work under can sometimes be inhuman."
María Jesus, a Spanish citizen, is one of the approximately 33,000 nurses working in the United Kingdom who trained in the European Union, according to statistics from the Nursing and Midwifery Council (NMC), Britain's practice regulator. They make up 5 percent of all registered nurses, a seemingly small, but crucial amount in a health system that currently has 23,000 nursing vacancies across England, Wales and Northern Ireland.
Brexit has thrown the future of María Jesus and her European colleagues into question. With the Royal College of Nursing (RCN) reporting that a third of all nurses are due to retire in the next 10 years and the population of Britons over 85 rapidly expanding, a Brexit-caused drop in recruitment or retention could exacerbate a shortfall at a time of great nursing need.
Chronic nursing shortfalls
Britain relies heavily on foreign-trained healthcare professionals. Chris Murray, Research Fellow on migration at the Institute for Public Policy Research (IPPR), explained that the NHS "is working on a model where it has become easier for NHS trusts to recruit migrant workers with healthcare qualifications than it is to train healthcare professionals in the UK."
According to Dame Donna Kinnair, the RCN's Director of Nursing, the number of European Economic Area (EEA)-trained nurses working in the UK has risen over the past 10 years, coinciding with a decrease in government investment in nursing education and stagnation in the numbers training to be nurses.
One short term Brexit effect already being felt is the substantial decrease in EU nurses registering with the NMC. In comparison to the 1,304 European nurses and midwives who joined in July 2016, only 101 joined in December 2016, a drop of about 90 percent that indicates continental nurses increasingly do not perceive the UK to be an attractive work option.
While acknowledging this downturn and noting that the UK nursing sector has benefited from the EU's freedom of movement, Dame Kinnair does not believe Brexit will spell the end of European nurses coming to work in the NHS. "Part of why you do nursing is that you are able to travel with it," Kinnair said. "Brexit might not be a benefit," she added, "but it might not mean European nurses don't apply" to work in the UK if they are looking for different cultural experiences.
But Murray points to the other side of the coin. With nursing shortfalls common in countries around the world, an opportunity to leave the UK for another destination could be an attractive option for many European NHS workers, especially as Brexit insecurity impacts their ability to plan long-term, both personally and professionally.
"Think about the population we are talking about," Murray said. "They are relatively well educated...their long-term decisions - Should I buy a house? Should I send my kids to school? Should I employ extra staff? - these will become ongoing issues" as Brexit gets demystified over the next two years.
No guarantee
In María Jesus' experience, the biggest post-Brexit change is the omnipresent uncertainty surrounding EU nationals' right to remain in the UK.
"You don't know what kind of policies are going to be implemented once they trigger Article 50," she said. "So in the mind of every European nurse and doctors is: 'am I going to be able to carrying on working here?'"
The IPPR has called on the government to offer British citizenship to all EU nationals working in the NHS in order to stave off potential labor shortages.
Following a request for clarification on the government's policy toward EU NHS staff, a spokesperson from the Department for Exiting the European Union told DW "EU workers in the NHS and social care sector make a vital contribution and will continue to do so. The government's priority is to reach a reciprocal arrangement on this at the earliest opportunity."
The House of Lords recently approved an amendment to the Article 50 bill obligating the government to protect EU citizens' rights post the Brexit trigger, but the addition provides little certainty. The amendment still needs to be approved by the House of Commons, and the May government has promised to fight the proposed change.
Regardless of the outcome, Dame Kinnair believes that EU nurses will still be able to find work in the NHS after Brexit.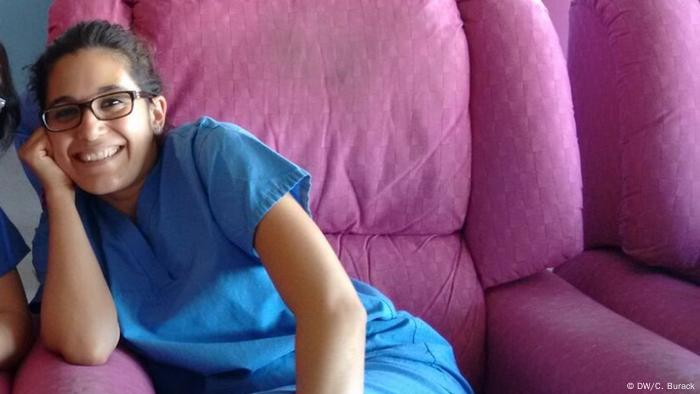 Nurses like Maria from other EU countries may take their expertise elsewhere as a result of Brexit
"Nursing remains on the National Home Office Shortage Occupation list," she said, referring to the points-based system favoring visa applications of skilled workers in the listed professions.
But for María Jesus, the implementation of such a visa system, which would tie her right to remain in the country to a particular position, would put working in the NHS out of the question.
"If on top of all the pressure we have, you add the fact you cannot choose [to change jobs] anymore, it's not worth it. Before Brexit, I could picture myself spending maybe another five, 10 years, or maybe a lifetime in this country. But now this is out of the question. I want to gain experience, do some training, maybe stay for a little longer and then leave because what I see at work, what I see from British leaders, I don't like."