Forced laborers are entitled to reparations for their work during the Japanese occupation of South Korea between 1910 and 1945, South Korea's top court ruled on Tuesday.
The court ordered Japanese steel producing giant Nippon Steel & Sumitomo Metal to pay 1 million won ($87,700, €77,110) to four plaintiffs after a 13-year-long legal saga.
Only one of the four South Koreans who brought the case lived to hear Tuesday's verdict.
The 94-year-old Lee Chun-sik said it was "heartbreaking" to attend the hearing on his own.
"There used to be four of us, and I am sad to be alone now. I can't help crying," he told reporters.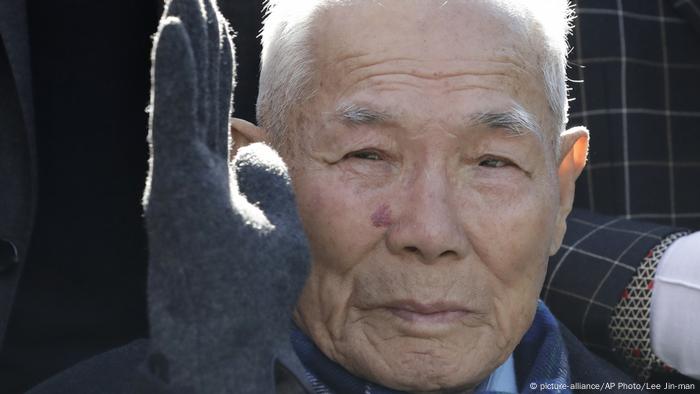 Lee Chun-sik, now 94, was forced to work in a Japanese steel mill during World War II
Lee Chun-sik and the three other claimants worked in Japanese steel mills between 1941 and 1943. Two of the group sued the company in Japan in 1997, but their case was dismissed. Both the court and the Japanese government believe that the issue of compensation was settled with a lump sum that Tokyo paid to Seoul within the 1965 normalization treaty.
Read more: Japan recalls ambassador, suspend talks with South Korea over comfort woman statue
In 2005, Lee Chun-sik joined a separate lawsuit in South Korea. The motion was approved in 2012 and the Thursday ruling rejects the final appeal by Nippon Steel & Sumitomo Metal.
Fear of an international showdown
The Japanese company said the ruling was "deeply regrettable." Management is to "carefully review the decision of the Supreme Court of Korea in considering its next steps, taking into account the Japanese government's responses on this matter and other factors."
If the company refuses to pay, Seoul authorities could seize its property on South Korean soil. However, any escalation could trigger a major economic disruption and diplomatic showdown between the two Asian countries.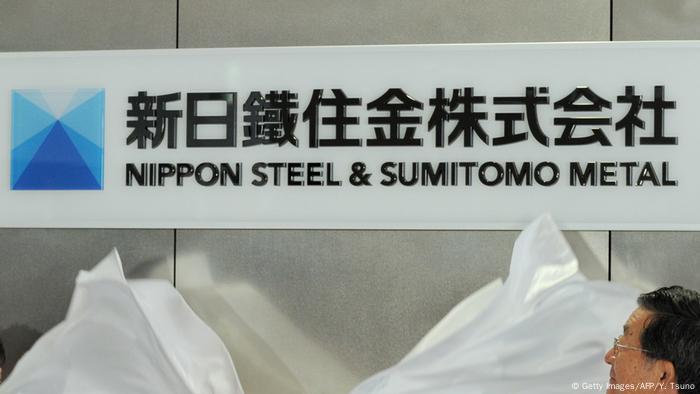 Nippon Steel & Sumitomo Metal is considered a successor of Japanese firms that used forced labor
Read more: Seoul says they are not seeking renegotiation of 'comfort women' deal with Japan
Tokyio decries ruling, threatens response
Responding to Tuesday's verdict, Japanese Foreign Minister Taro Kono said that the compensation order was "unthinkable." The court's decision "clearly violated" the treaty on normalizing ties, Kono said, warning that Tokyo might bring the case to the International Court of Justice.
"We strongly urge South Korea to correct the illegal status under the international law and take appropriate measures," the Japanese minister added.
Prime Minister Shinzo Abe also said that Japan would respond firmly.
South Korea commented more cautiously, with its foreign ministry saying that Tokyo and Seoul "should gather wisdom" to prevent the ruling from harming their relations.
The issue of Japanese occupation, forced labor and sexual exploitation of the "comfort women" is still major stumbling block for the two American allies. Bilateral ties remain chilled, despite the US urging for Tokyo and Seoul to present a united front against China and North Korea.
dj/jm (Reuters, AFP, AP)
Each evening at 1830 UTC, DW's editors send out a selection of the day's hard news and quality feature journalism. You can sign up to receive it directly here.