Lawyers representing fugitive Vietnamese intelligence officer Phan Van Anh Vu confirmed on Tuesday that Singaporean authorities took their client into custody.
Vu confirmed that "apart from being a property developer, he was also a senior officer in the Vietnamese intelligence services," Singaporean lawyer Remy Choo told AFP news agency.
Read more: 'Cold War-style kidnapping': Berlin waits in vain for signal from Vietnam
The fugitive intelligence officer is wanted in Germany for his potential knowledge about the alleged forced disappearance of Vietnamese oil tycoon Trinh Xuan Thanh, according to German lawyer Victor Pfaff.
"Vu is a lieutenant colonel of the Vietnamese secret police in division five of the Ministry of Public Security, which is responsible for the abduction of … Trinh," a letter from the German lawyer said.
The lawyer called on Berlin to grant Vu's a residence permit for "urgent humanitarian reasons" so Vu can travel to Germany rather than being sent to Vietnam.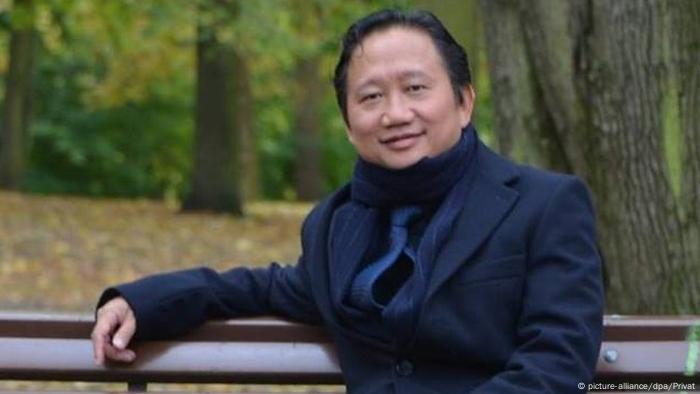 Trinh Xuan Tanh applied for asylum in Germany, fearing persecution in Vietnam
'Valuable information'
According to German authorities, Thanh was kidnapped by Vietnamese security services from a Berlin park, a move reminiscent of Cold War-era disappearances. However, Vietnamese authorities have rejected such claims, saying Thanh voluntarily returned to his home country.
Pfaff has urged Germany to intervene in the case of Vu, who is accused of "deliberately revealing state secrets," considered a crime punishable by death.
Read more: Germany warns Vietnam of consequences for 'Cold War-style kidnapping'
Vu "could provide German authorities with valuable information on the abduction of Mr. Trinh and other matters," Pfaff said in a letter to Germany's Embassy in Singapore.
According to Singaporean authorities, Vu was arrested for "committing offenses under the Immigration Act." While Singapore does not have an extradition treaty with Vietnam, both countries share close diplomatic and trade ties.
Political crackdown?
German authorities fear that Thanh's forced disappearance from German soil may have been part of a wider political crackdown, which observers believe may be a ploy by the regime to further consolidate power.
In December, Vietnamese prosecutors charged Thanh with corruption and wrongful economic management along with 21 other oil executives.
In the wake of the kidnapping, Germany expelled two Vietnamese diplomats and accused Hanoi of violating its sovereignty.
ls/sms (dpa, AFP, Reuters)