A court in Mexico granted a temporary injunction to relatives of artist Frida Kahlo on Friday, blocking the sale of a Barbie in the artist's image in that country until the dispute is resolved.
The suit was brought by Mara de Anda Romeo, the great-niece of the master painter. Toy company Mattel has featured Kahlo heavily in promotional material for its "Inspiring Women" series, which also features navigator Amelia Earhart, filmmaker Ava Duvernay and ballerina Yuan Yuan Tan.
Mattel issued a statement on Friday saying: "This Barbie doll is meant to honor Frida Kahlo's great legacy and story. We followed the correct steps to secure permission and look forward to the matter being resolved in court."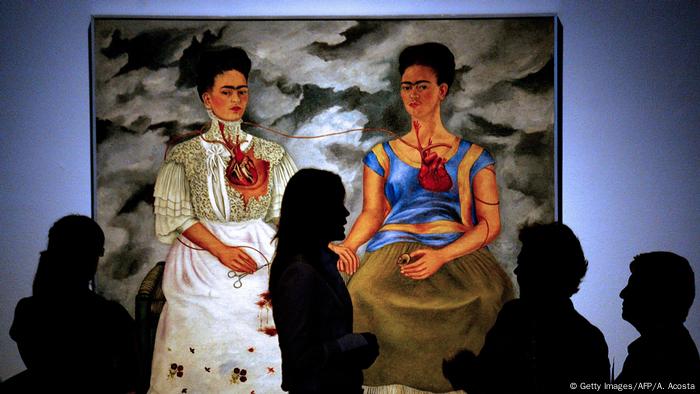 'The Two Fridas,' one of the artist's most famous works
The company said it paid for the right to use Kahlo's likeness to the Panama-based Frida Kahlo Corporation, which claims to have purchased the ardent communist's image from her niece, Isolda Pindeo Kahlo, over a decade ago.
Barbies not realistic
On top of the lawsuit, many artists and commentators have criticized the inclusion of Kahlo in the Barbie series. The painter was known to detest capitalism, especially its American manifestation. Kahlo also embraced and promoted realistic depictions of women and femininity, whereas Barbie has long been synonymous with impossible body proportions and a consumerist lifestyle. The Kahlo doll also downplays the artist's signature unibrow, and her elaborate Tehuana style of dress has been greatly simplified.
Childhood polio and a bus accident at the age of 18 left Kahlo with serious health implications that lasted throughout her life, and she began painting as a means of therapy during her convalescence. Her work was deeply rooted in Mexican and indigenous tradition, and is beloved by feminists for her uncompromising expression of women's experiences. Since her death in 1954 at the age of 47, Kahlo has become known as one of the greatest painters of the 20th century.
es/jlw (AP, Reuters)