Iranian Foreign Ministry spokesman Jaber Ansari on Monday confirmed the delivery.
"The first batch of Russia's S-300 air defense missile systems has arrived in Iran," Ansari said, according to Iranian state news agency Tasnim.
The delivery was also reported by Russian news agency TASS. Moscow had already announced in February that it was going through with the delivery.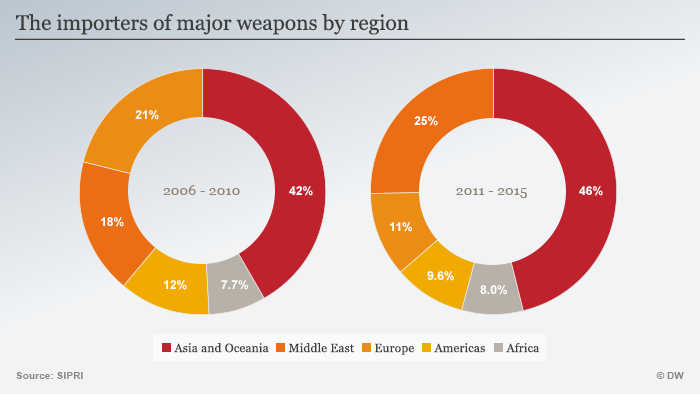 Deal originally put on hold
S-300 is an updated version of a defense system originally deployed during the Cold War, and is one of the most advanced systems of its kind, capable of engaging multiple aircraft and ballistic missiles as far as 150 km (90 miles) away.
Russia and Iran had originally agreed to the delivery of the missile defense system in 2007, but Russia had to put the deal on hold because of fresh UN sanctions. Following the interim agreement between Tehran and world powers designed to curb Iran's nuclear program, Russia resumed the deal in April 2015.
According to media reports the initial deal had been worth some 790 million euros ($900 million).
blc/tj (Reuters, dpa)