Romania's parliament on Monday voted in European Parliament lawmaker Viorica Dancila as the country's first female prime minister.
The left-wing government she will lead is currently facing criticism from the European Union over legislation it says will make it hard to prosecute high-level corruption. Dancila supports the proposals which have triggered massive protests at home and tarnished Romania's name abroad.
The first female premier of Romania
- The parliament voted 286-136 in favor of Dancila, who is a member of the ruling Social Democratic (PSD) party.
- She is the third premier to assume the office in seven months.
- She replaces former Prime Minister Mihai Tudose, who was effectively forced to step down by his party last week after falling out with PSD chairman Liviu Dragnea.
- She has vowed to reduce bureaucracy, raise wages and build hundreds of kilometers of new highways and railway lines by 2020.
- Some see her as taking on the role of an administrator, with PSD head Dragnea, who cannot be premier because of a conviction for vote-rigging, largely determining government policy.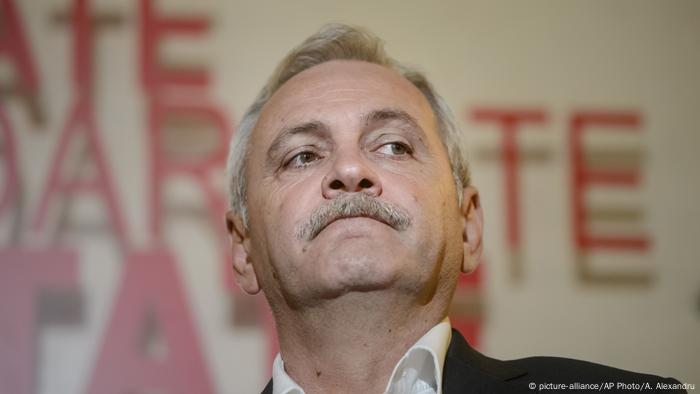 Some say Dragnea will remain the true power in Romania
Many challenges: Dancila will have to reassure the Romanian public that her government is not backtracking on previous commitments to fight against corruption and organized crime, with five members of her own 27-strong cabinet currently subjects of corruption probes. She has also pledged to make Romania such a strong economy that young people no longer want to leave the country.
What does the controversial legislation contain: In addition to banning the use of audio and video recordings at corruption trials, the proposed laws would lower sentences for bribery, decriminalize the use of political office to obtain sexual favors and make abuse of office offenses that cause financial damage of less than €200,000 ($237,000) no longer punishable under law.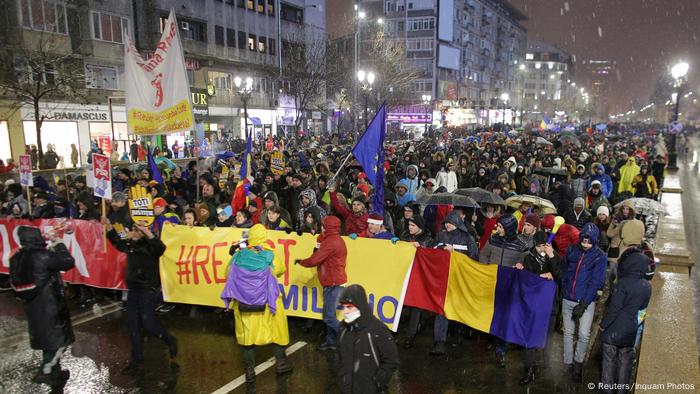 Many Romanians have taken to the streets recently to protest at high-level corruption
How does the government justify the proposed changes: The PSD says the bill, which still requires the signature of President Klaus Iohannis, is meant to improve the efficiency of the judiciary.
What do the critics say: Opponents of the new legislation say it is partly aimed at allowing PSD chief Dragnea to hold public office again. The European Commission has voiced concern at the latest developments and says it will examine the final amendments thoroughly.
tj/rt (AP, dpa)