Seven people were injured in Israel after suspected rockets struck deep inside the country on Monday.
The Israeli military said one rocket was fired from the Gaza Strip, striking a house in Mishmeret, an agricultural town north of Tel Aviv.
Magen David Adom rescue service said it was treating seven people, including a 50-year-old woman who was moderately wounded.
"It's a miracle that nobody got killed," said Assi Dvilanski, a Magen David Adom paramedic.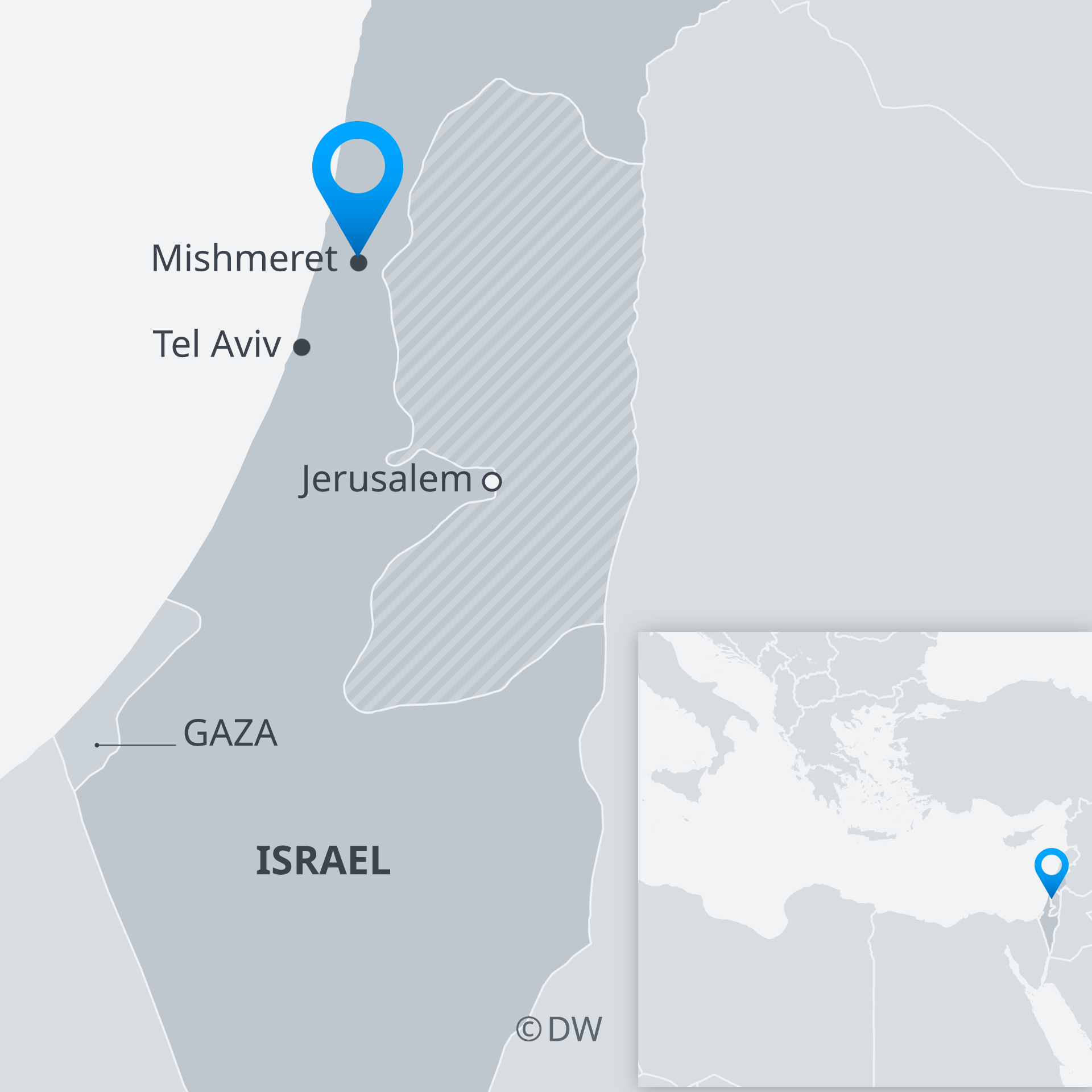 Israeli Prime Minister Benjamin Netanyahu said he would fly back to Israel immediately after meeting US President Donald Trump on Monday.
"In light of the security events I decided to cut short my visit to the US," Netanyahu said.
Seven people were injured after a rocket struck this house north of Tel Aviv
Fire exchange
The military blamed the strike on Hamas and has started striking Hamas targets in the Gaza Strip.
"The launch was carried out by Hamas from one of its positions in the Rafah area," said Israeli army spokesman Ronen Manelis.
More than 10 airstrikes were carried out on Monday all over the coastal enclave, Israeli security officials said. Hamas' radio station said one Israeli airstrike has demolished the offices of Hamas leader Ismail Haniyeh.
Haniyeh had gone into hiding earlier Monday, fearing retaliation from Israeli forces for the rocket attack in Tel Aviv. He said in a written statement that the Palestinian people "will not surrender" and its military factions "will deter the enemy if it exceeds the red lines."
In response to the Israeli airstrikes, Gaza militants fired at least 10 rockets toward the southern Israeli town of Sderot late Monday. There were no immediate reports of casualties.
Rockets do not normally reach so far into the country. The attack comes 10 days after rockets were fired at Tel Aviv for the first time in two years; Hamas leaders in Gaza claimed that incident was an accident. Nonetheless, Israel responded with heavy fire.
dv,aw/ng (AP, dpa, Reuters)
Every evening at 1830 UTC, DW's editors send out a selection of the day's hard news and quality feature journalism. You can sign up to receive it directly here.