Former Beatles drummer Ringo Starr and the last surviving member of the Bee Gees, Barry Gibb, were among the people selected for knighthood on the 2018 New Year's Honors List released on Friday.
Britain's Cabinet Office publishes a list of the people receiving honors for merit, service or bravery twice a year: just before New Year's Eve, and on the Saturday in June when Queen Elizabeth II's birthday is officially observed.
Read more: Liverpool: the Beatles Home Town in England
Starr, who received his knighthood under his real name, Richard Starkey, was honored for his services to music. Starr joined The Beatles in 1962, taking over from Pete Best, and occasionally sang lead vocals, most notably in Yellow Submarine and With a Little Help from My Friends.
"It's great!" Starr said of his knighthood in a brief message on Friday. "It's an honor and a pleasure to be considered and acknowledged for my music and my charity work, both of which I love. Peace and love. Ringo."
Read more: Diaries, eyeglasses among John Lennon's items recovered in Berlin
When The Beatles split up in 1970, Starr continued to record and has released a total of 19 studio albums since then.
His knighthood comes more than 50 years after he and the other members of the Beatles were made Members of the Order of the British Empire by Queen Elizabeth II. The only other living Beatles member, Paul McCartney, was knighted in 1997.
Barry Gibb, the last surviving member of the Bee Gees, was recognized for services to music and charity. The Bee Gees formed in the late 1950s and were leaders of the disco movement in the 1970s.
Read more: Summer Of Love: Beatles album 'Sgt. Pepper's' turns 50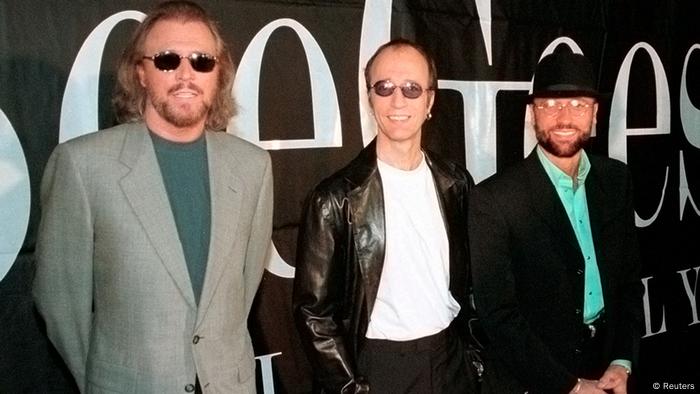 Barry Gibb, Robin Gibb and Maurice Gibb (L-R)
Gibb said he was dedicating his knighthood to his late bandmates, twin brothers Robin Gibb, who died in 2012, and Maurice Gibb, who died in 2003.
"I want to acknowledge how responsible my brothers are for this honor," said Gibb, 71. "It is as much theirs as it is mine."
"This is a moment in life to be treasured and never forgotten," he said.
The process of knighthood starts with nominations from the public, which first are reviewed by a specialist committee and then by a main honors committee. The nominations are then sent to the prime minister before the various honors are bestowed by the queen or senior royals.
law/tj (AP, dpa, Reuters)