According to reports in the German daily Bild newspaper, Lindemann is presently not in critical condition, despite being admitted to a Berlin ICU. The tabloid wrote that the Rammstein singer had returned to Berlin last week after a performance in Moscow, upon which he reportedly suffered from a lung infection as well as fever, prompting his ongoing stay in intensive care.
The newspaper claimed that Lindemann had contracted the novel coronavirus after positive test results; however, Bild later added that subsequent tests came back negative.
While still remaining in intensive care, the overall health of the 57-year-old singer is said to be improving.
German music export
Till Lindemann is known as Rammstein's poster-boy. Born in Leipzig in 1963, he worked as a drummer in various bands during the 1980s before launching Rammstein in 1994. The band quickly became one of the most successful German rock bands in history, selling more than 20 million albums.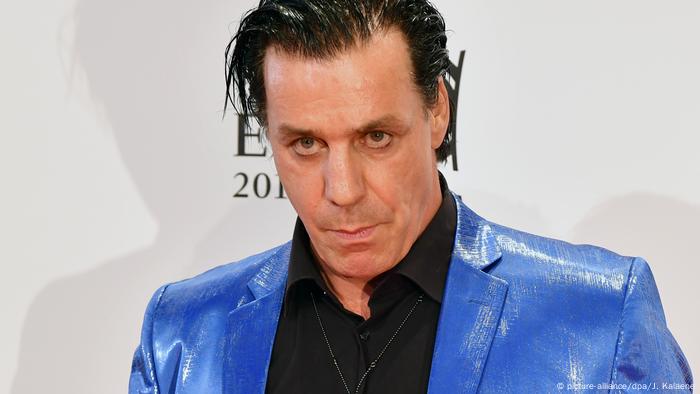 Rammstein is recognized the world over for their provocative lyrics, music and performances. Taking artistic liberties to new levels, the band has repeatedly made headlines with supposed references to Nazi aesthetics and more. Belonging to the "Neue Deutsche Härte" (NDH) music scene, they mix techno sounds with hard rock and other styles.
More recently, Lindemann pursued his solo career, performing in Russia without his legendary band ; Russia hosts one of the biggest fan communities of Rammstein. During his stage performances there, Till Lindemann is said to recently have made references to the novel coronavirus.
With an ongoing ban on public gatherings of more than 5,000 people in place in Moscow, Lindemann had decided to give two separate performances to smaller audiences.
Correction: An earlier version of this article today said that according to Bild, the singer had contracted the novel coronavirus. The newspaper has since changed its depiction of events. This text has been modified accordingly.
jk,ss/rf (Bild/ntv)