Puneet Bhalla's family used to have huge holdings of farmland in the outskirts of Chandigarh, the capital of India's state of Punjab. The land had belonged to his family for generations.
But recently Bhalla, an entrepreneur, decided to hive off the land. He does not regret his decision because the "returns from the farms were not very good. People suggested selling off the land and investing in other business."
Agriculture remains the main occupation of the people of Punjab and forms the backbone of the state's economy. Its contribution of food grains to the Indian market is enormous.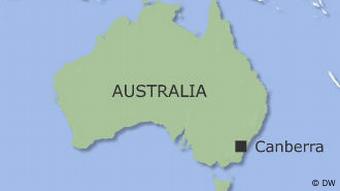 Almost 85 percent of agricultural land in Australia is underutilized
One acre in Punjab is worth a hundred abroad
Land has now become so valuable in the state that if a farmer sells five to six acres, he can buy hundreds or even thousands of acres abroad.
A number of farmers from Punjab have therefore decided to migrate to Australia and Canada and begun cultivation there. Some are also considering tapping the emerging agricultural opportunities in Africa.
Australia is three times the size of India but its population of 22 million is much smaller than that of even Punjab. Nearly 85 percent of Australia's agricultural land is underutilized, and therefore the government has opened the floodgates for outsiders to buy and cultivate land.
"There are countries that have immigration policies that you can settle through buying agricultural land there," explains Khuswant Singh, a farmer from Hoshiarpur.
"I think the situation in Punjab is deteriorating in terms of law and living standards, so people are looking for a better lifestyle and a more dignified life abroad."
Courses in Western farming practices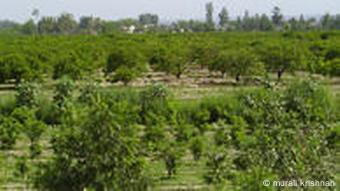 An acre of Punjabi land can be worth a hundred acres of land in Australia or Canada
The Punjab Agricultural University now offers specialized courses in mechanical farming, on how to grow exotic fruit, and in vegetables and farming practices in the West.
"I am a resident of New Zealand and have been living there for three years," says Kultar Singh. "I found that agriculture in Punjab was not doing very well because the holdings are small and cannot be mechanized so the overheads cannot be kept low."
With real estate developers eyeing vast areas of farmland across Punjab and offering attractive sums, farmers are increasingly tempted to sell their land and move on.
Although Khuswant Singh thinks the trend will continue, he says there are also people who are beginning to buy back land in Punjab as an investment.
Author: Murali Krishnan, Chandigarh
Editor: Anne Thomas