Poland has been a global emissions reduction success story, cutting CO2 output by 30 percent since the first Kyoto Protocol was agreed on. Marcin Korolec shared his thoughts on Doha, European Union efforts to reduce CO2 emissions, and on Warsaw hosting the next round of climate talks in 2013.
DW: The European Union will likely reach its target of reducing emissions by 20 percent before the 2020 deadline, and it's been called on to raise emissions targets. Why should those targets not be raised to 30 percent?
Marcin Korolec: I think we have to remember that we are here in Doha to negotiate a whole world climate policy. And I think we have to remember that the EU is responsible today for only 14 percent of emissions worldwide. If we want to attack global issues, we need to have at the end of the day a global agreement. And I think this meeting here is a perfect bridge. We need a global agreement, and then we can discuss what should be our next target at home in Europe.
Poland reduced emissions by 30 percent. It is a hard fact, and there are not many European Union members who have such an important achievement as Poland. We have our goals in the perspective of 2020. And no other countries here in Doha have such ambitious proposals and mechanisms to realize those objectives. So we are already very ambitious.
German environmental minister Peter Altmaier advocates the 30 percent target, saying Europeans support that. How did you react when you heard that?
We have quite close cooperation with your environmental minister, Peter Altmaier. We meet quite often. I think if we have a European goal, we can find European means to realize it. But the EU has a position that we can adopt a 30 percent target if the global agreement will take place. The adoption of the Kyoto Protocol II is not a global agreement, because it concerns only the European Union, Australia, Norway and maybe two other countries. We need a global agreement, and then we can discuss what should be our next target at home in Europe.
Kyoto is being seen as key. How do you break the deadlock on carrying over emission rights?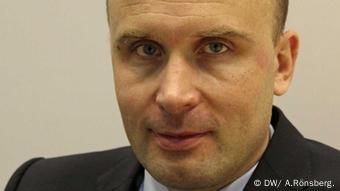 Korolec's home country of Poland will host climate talks next year - 2015 is the target to decide on an agreement to take effect in 2020
We are concentrating here to have the negotiations finished on the Kyoto Protocol. And the main issue to be negotiated on the protocol today is the length of the period and the cut-off. I don't know how to break the deadlock. So it's quite a tricky invitation.
Poland will be hosting the next climate change conference in Poland. Does that change the Polish attitude toward raising ambitions?
Warsaw asked to host the next talks because we truly believe in a global process, and global solutions. And I think that Warsaw is the perfect place for both developed and so-called developing countries to meet. We started with the first Kyoto Protocol being one of the developing countries, and we are now a member of the EU, having realized 30 percent of reductions, and having at the same time 150 percent GDP growth. So we know how to do it, that's why I think Warsaw is a good place to start those negotiations.
Marcin Korolec is Poland's environmental minister.