The wait is over. Britons and continental Europeans can now finally see how Britain's departure from the European Union will look. That in itself is progress. For too long, people have been pinning their hopes on any number of scenarios, even going as far as to envision a second referendum to reverse the Brexit.
Over the last few months, the main concern has been whether the UK could remain in the single market, despite leaving the EU. The EU's answer was clear: No! The motto: No cherry picking - either you are in, or you are out. European Commission President Jean-Claude Juncker even issued a dire warning ahead of the referendum: "Deserters will not be welcomed with open arms!"
Gloating only hurts the EU
Many statements coming from Brussels still carry a tinge of maliciousness, especially when they refer to the fall of the British pound, or the desire to punish the UK. The goal of such a stance is, among other things, to bring the remaining 27 member states to order. But such a course only serves to fuel euroskepticism, and harm European businesses. German exporters, perhaps more than any others, should have a vested interest in making sure that barrier-free access to the British market is maintained. It is, after all, their most important international market. One in five German cars, for instance, is exported to the UK.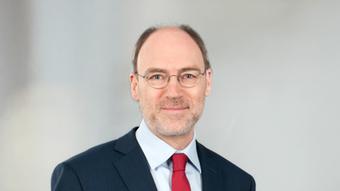 DW's Christoph Hasselbach
Now the British see themselves as being forced to take a new path - and they are going on the offensive. They want to leave the single market and offer the EU a free-trade agreement that keeps as much as possible of the single-market agreement in place. May's speech was defiant and proud. The UK does not want to come begging to Brussels; instead it wants to open itself up to do business with the world. Appropriately, future US President and Brexit fan Donald Trump has already floated the concept of a bilateral free-trade agreement with London. When one looks at all the trouble the European Union is currently having negotiating free-trade agreements, it is not hard to imagine that other countries, such as China and Brazil, will sign separate bilateral trade agreements with the UK.
Few Britons wanted it this way. Those who voted in favor of Brexit mainly did so as a way to curb uncontrolled immigration. And in contrast to popular opinions here in Germany, those people were not worried about persons already in the EU, but rather future EU citizens. In interviews prior to the referendum, former Prime Minister David Cameron was often asked just how he planned to ensure that the hundreds of thousands of immigrants that would become German citizens over the next few years would not eventually settle in the UK. He never did find an answer. In the end, Chancellor Angela Merkel's policy of uncontrolled immigration likely delivered the small percentage of votes that sealed the referendum.
Pressure won't work, only appeal will
The vote for Brexit passed. And that should give pause for reflection in Berlin and Brussels. Juncker's warnings about desertion suggest a certain bewilderment about how anyone could even contemplate turning their back on the beautiful and familiar world of Brussels. Self-doubt was nonexistent in that perfect world. The Brexit called into question everything that had been accepted dogma up to that point. But that isn't dangerous; it is healthy. The European idea is a fantastic concept. But that idea cannot be maintained with pressure and punishment; it must convince people through its own appeal.
Have something to say? Add your comments below.