The draft text of a global climate agreement to be finalized in Paris at the COP21 summit does little to promote carbon trading - a fact criticized by voices in favor of carbon trading as a valuable tool in reducing global carbon dioxide emissions.
There are now around 50 carbon trading systems in operation around the world, covering 40 percent of the global economy. Last month, China announced that it will introduce a cap-and-trade scheme in 2017. That would overtake the European emissions trading system (EU ETS) - which is currently facing crisis and reform - as the world's biggest carbon market.
But critics argue that so far, such market mechanisms have had little impact on emissions - and that drawing up international regulations is fraught with difficulty.
"I think the idea of carbon markets is genius - but they need a super high level of regulation and enforcement," said Sabine Minninger of the German development organization Bread for the World.
There has been a growing consensus among industry and environmental groups in favor of putting a price on carbon, with cap-and-trade increasingly the preferred model.
Cap-and-trade still reigns
Under the cap-and-trade system, an overall limit is set on the amount of carbon companies can emit, to be gradually lowered over time. Allowances covering the total volume of emissions under the cap are distributed to companies via free allocation or auctions, or a combination of the two.
An overall emissions cap for China's carbon market has yet to be announced - but Eva Filzmoser of Carbon Market Watch is cautiously optimistic.
"As long as the Chinese carbon market sets an absolute and declining cap, moves to increased auctioning of allowances, and introduces a mechanism to avoid oversupply, it can become a powerful carbon pricing mechanism."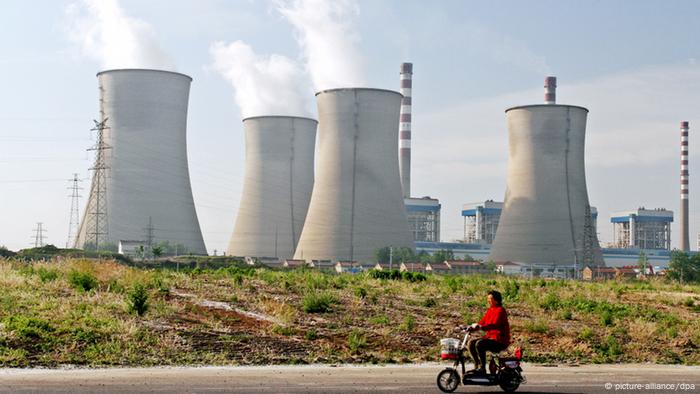 Experts believe China's cap-and-trade system has to potential to reduce CO2 emissions
She added that China was following developments with the European ETS. That market is in crisis, and undergoing significant reform.
"Although the European ETS has the highest sustainability standards in the world, it doesn't work," said Minninger. "It is absolutely not effective," she emphasized.
Experts say an oversupply of allowances in the EU scheme has meant that the cost for emitting CO2 is too low to provide a financial incentive to cut emissions.
European ministers recently agreed on plans to reform the ETS. But Filzmoser says their fixes, which include transferring surplus allowances into a reserve in 2019, don't go far enough.
"The revision is currently not sufficient to make the polluter pay, and incentivize investment in climate friendly technologies," she told DW. She thinks the oversupply should be removed permanently, and the free permits given to some industrial sectors phased out.
Global carbon trading?
Jeff Schwarz of the International Emissions Trading Association (IETA) disagrees, asserting that the EU ETS is not failing. He added that the Paris agreement needs to provide a framework to link up such regional and national agreements.
"The need for flexible, market-based policies has never been greater," Schwarz told DW. He argues that a lack of carbon trading framework in the Paris agreement would "result in fragmented policy."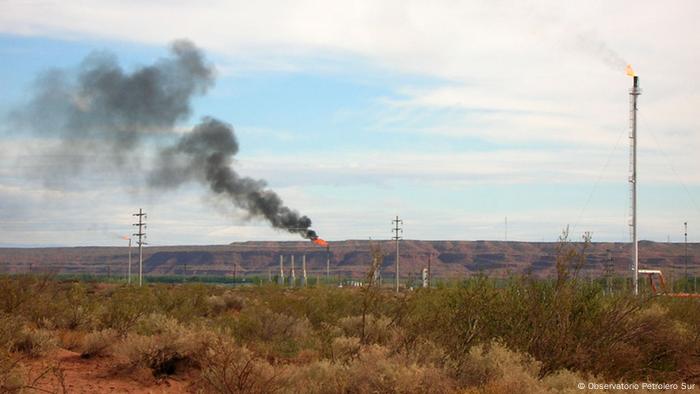 Environmentalists think reducing fossil fuel extraction is a more effective way of tackling global warming
The IETA, which includes major energy companies such as BP and Shell among its members, would like to see more provisions enabling countries to link up carbon pricing systems.
And Filzomser said it was "important to put in place rules in case countries chose to trade market units."
That's easier said that done, say critics. Widely ranging prices and regulatory differences between markets make connecting them a complicated task.
It remains to be seen if the final agreement reached in Paris will put a greater emphasis on international carbon trading. But unless the current trajectory changes, the prospect of a global carbon market is still distant.
Brett Fleishman of 350.org highlights California's carbon market as having successfully decoupled economic growth from carbon emissions. But he says part of its strength is that it is small enough to regulate effectively.
"The more expansive it is - the more international - the harder to regulate and the more loopholes are created," he told DW.
Even if an international emissions trading scheme seems far off, there is still a case for efforts in this direction, as a UN framework on carbon trading could help minimize abuse.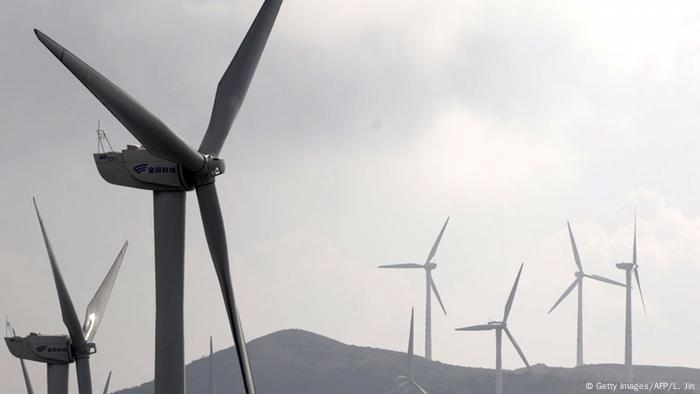 Richer countries can use carbon credits to offset their emissions against renewable energy projects abroad
Offsetting as alternative
Offsets are an alternative model to cap-and-trade - one that has been given an international framework by the UN. The Clean Development Mechanism (CDM), established by the Kyoto Protocol in 2006, allows rich nations to fund emission reductions in developing countries.
Rather than cutting emissions at home, they fund a renewable energy project abroad. Joint implementation allows for similar transfers of credits between countries that already have commitments to reduce emissions.
But even with offsetting, critics say difficulties in calculating emissions saved could result in increased emissions.
On top of this, projects in the global south receiving funds through the CDM have been linked to human rights abuses.
All the tools in the toolbox
Environmentalists say that carbon markets are just one aspect of what must be a multi-pronged approach to lowering emissions. And so far, carbon trading approaches are a long way from being the sharpest tool in the box.
"We are pushing for very pointed keep-it-in-the-ground messaging - banning certain practices like fracking, removing subsidies, and a whole slew of solutions, of which the carbon trading scheme might be appropriate in some places," said Fleishman.
"But it seems like a global carbon economy would be a misadventure - at the onset, at least," Fleishman concluded.