Nigeria's armed forces are boosting their presence in Borno state's Sambisa Forest as they are holding a small arms championship in the former Boko Haram stronghold.
The shooting competition is supposed to enable Nigerian troops to "continue to dominate the area" as well as hone soldiers' skills, said Nigeria's chief of army staff, Lieutenant-General Tukur Yusuf Buratai.
Sambisa Forest used to be the stronghold of the Boko Haram faction led by Abubakar Shekau until the military managed to flush them out in December. Back then, President Muhammadu Buhari said the capture of the key camp in Nigeria's northeast marked the "final crushing" of the terror group.
But since then, the group has stepped up its attacks - there have been sporadic attacks in and around the Sambisa Forest and intensified raids on villages and towns in search of food.
According to residents in the town of Magumeri, some 50 kilometers (31 miles) northwest of Borno's state capital Maiduguri, Boko Haram fighters have started to mobilize in nearby villages. Boko Haram attacked Magumeri two weeks ago, taking food supplies and burning homes after overwhelming troops.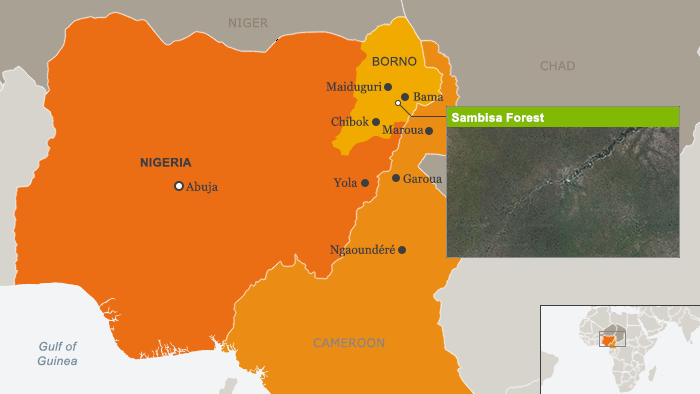 There were also reports on suspected Boko Haram fighters storming Kalari Abdiye village in the Konduga area on Sunday, killing three people on suspicion of collaborating with the military, news agency AFP reported.
The army exercise is believed to help retrain soldiers and to take out remaining Boko Haram fighters, Sani Adamu of the umbrella organization NGO Association of Northeastern Nigeria told DW.
"It's not out of place choosing that particular location for this exercise," he said, adding it was crucial that villagers kept their distance from the shooting competition for their own safety.
"I can remember what happened some months ago when the Nigerian air force was trying to bombard some of the areas they identify where the militants are. They ended up bombarding some villages where some people were killed."
The shooting exercise is expected to last until Friday.
Al Amin Suleiman Mohammed contributed to this report.