After being presented with the first post-2015 development agenda from the United Nation's High-Level Panel of Eminent Persons on the May 30, UN General Secretary Ban Ki-moon said the new plans were the "beginning of a historic journey."
However, since then the reaction from the development community has been muted, with some complaining that they have not been incorporated enough into consultations on the new development goals, which is meant to add to the current Millennium Development Goals (MDGs) after 2015.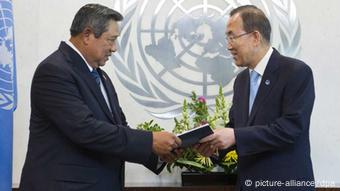 UN Secretary Ban Ki-moon was presented with the new development plans in New York last week
The new expert report outlines a total of 12 fresh objectives. By 2030 the panel wants to see an elimination of extreme poverty and preventable deaths in infants and children under the age of five. Violence against women should also be outlawed worldwide and access to safe drinking water and sanitation should be guaranteed globally - as well as a primary education.
Environmental and economic goals would be new additions to the goals. Renewable energy should be doubled and energy efficiency needs to be promoted. Global warming would need to be limited to a maximum of two degrees Celsius, while there are new plans for making sure big companies pay their taxes.
Poverty reduction not properly dealt with
But critics of the agenda are mindful that, while the report sees poverty reduction as one of its main goals, it fails to sufficiently analyze the root cause of abject poverty.
The head of the German NGO Welthungerhilfe, Wolfgang Jamann, is concerned about the plans. "We need an economy that is more focused on job creation, not just profit generation," he told DW. Existing issues, such as unfair trade conditions or an economic system which takes advantage of the world's poor, are not questioned enough in the report.
Klaus Schilder, policy development director at the German Catholic Bishops' Organization for Development Cooperation (MISEREOR) is also critical of the proposals. "The report is not able to get past the focus on growth," he said.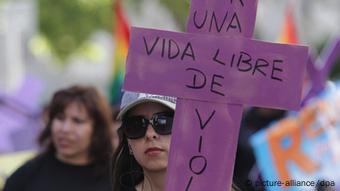 An end to violence against women is also one of the goals laid out in the new plan
"We have to get away from sustainable growth and increasing efficiency. What we need to achieve is growth reduction. We really have to take into account the limits of our ecosystem."
Germany's role
By 2030 no one should have to live on less than $1.25 (95 euro cents) a day according to the report. Hans-Jürgen Beerfeltz, German deputy minister for development, sees the report as a new opportunity.
"Together with the new trio of government, business and civil society, we'll accomplish it," Beerfeltz told DW.
He also said that Germany, as the second largest donor worldwide, has played a pioneering role in connecting development goals with market economy. Many of these aspects were incorporated into the new agenda, he added.
Germanyis currently represented on the 27-member expert panel by the country's former president, Horst Köhler.
Taking responsibility
So far, industrial countries are mentioned in the MDGs mainly as donors. But, from 2015, all countries should take responsibility as part of a new global partnership, the new plan says.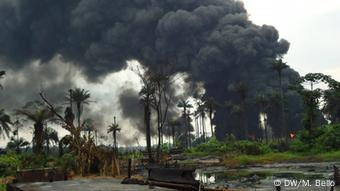 The panel is focused too much on growth, says Klaus Schilder
In September, the UN General Assembly will vote on the new post-2015 development targets. Klaus Schilder from MISEREOR hopes aspects of the report will be altered and re-submitted so the international community can agree on a much broader range of objectives.
"The UN panel admits themselves that by maintaining the current growth rate and definition of absolute poverty, five percent of people will still be living in absolute poverty in 2030," Schilder said.
If changes aren't made, the goal of getting rid of poverty within a generation will remain unrealized, according to Schilder.