Art patron and software billionaire Hasso Plattner did not wish to keep his art collection for himself. Instead, he decided to bestow the city of Potsdam with a museum to share his collection.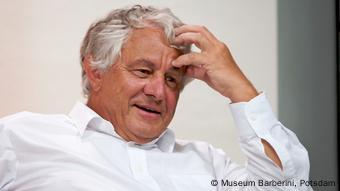 Plattner donated much of the new museum's art collection
"To buy artworks on the market and then merely display them in one's own house, or worse, to hide them away in a safe - I think it's horrible if other people cannot view them," Plattner told DW in an interview.
One of two opening shows is devoted to impressionism and "The Art of Landscape," with most of the works contributed by Plattner, co-founder of the software giant SAP and one of Germany's wealthiest people.
That show includes over 40 works by Claude Monet alone, as well as works by Pierre-Auguste Renoir and Gustave Caillebotte.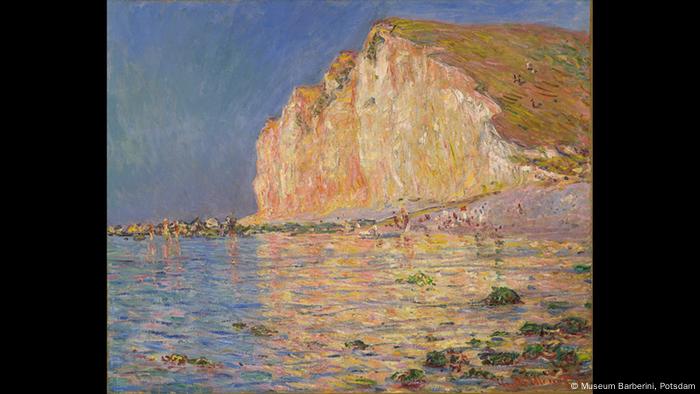 Monet's 'Marée basse aux Petites-Dalles' is showcased in one of the opening shows
Revolutionary artists
Plattner has been collecting art for decades and the impressionists are some of the most beloved artists in his collection. "Along come a few of these Parisian artists and revolutionize art: just painting light, air and the sun, reflections in water - subjects which had never been subjects of art before - and were no longer painting allegories. I found that amazing," he said.
"I was very surprised because no one knew what was in Plattner's collection. The fact that he collected such impressionistic works - of this quality and in this scope - astounded me," Ortrud Westheider, director of the Barberini Museum, told DW.
The other opening show is entitled "Modern Art Classics" - with 60 works by Wassily Kandinsky, Emil Nolde, Gerhard Richter and Andy Warhol, among others.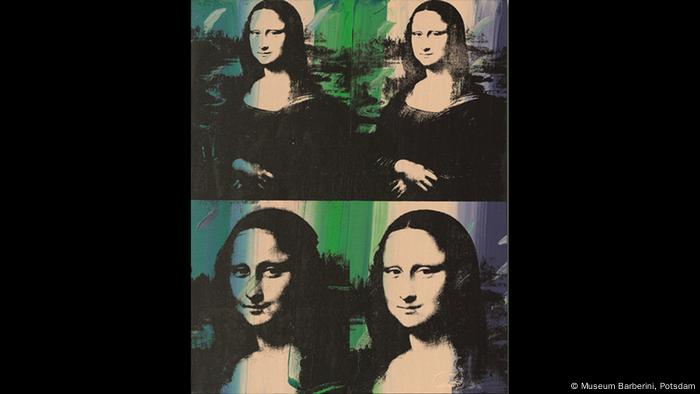 Andy Warhol's work also features in the Barberini collection
A labor of love
And what a majestic place to display those works: the Barberini Palace, now home to Potsdam's Barberini Museum.
The building, originally constructed in the 18th century, was a cultural hot spot in Potsdam - a former residence to Prussian kings and the German kaiser located just outside of Berlin.
Destroyed during World War II, it's undergone a makeover of late. Over the past few years, it's been restored to its former glory - with a dash of modernity. The facade is true to the Baroque original, while the interior boasts 17 new halls to host the grandiose artworks.
For the opening shows, Plattner's collection has been augmented by works from other museums and private collections from around the world, including Paris, St. Petersburg and Jerusalem. Rumor has it that Microsoft founder Bill Gates also contributed a work and could appear at the official opening.
The Barberini Museum is open to the public as of January 23.