The president of Namibia, Hage Geingob, has tightened government spending by banning politicians and civil servants from foreign business travel. In December, the president took a commercial flight to the African Union summit, rather than traveling with his private jet.
Read more: Trade, security and anti-corruption top AU agenda
"In the interest of curtailing public expenditure, no request for outbound travel... will be considered until after the end of February 2018," presidential spokesman Albertus Aochamub said on Wednesday, as reported by the AFP news agency.
"The president has instead chosen to use scheduled commercial flights," he said, explaining that Geingob was only undertaking essential foreign trips with smaller delegations.
This move comes after the Namibian Defense Force announced last week that it could no longer afford to pay the water and electricity bills for its military bases, or pay for food for its soldiers. It has requested that soldiers who are currently on holiday do not report for duty, and thousands of army personnel will be forced to take leave next month, as reported by the Reuters news agency.
Read more: New initiatives to deal with Germany's colonial heritage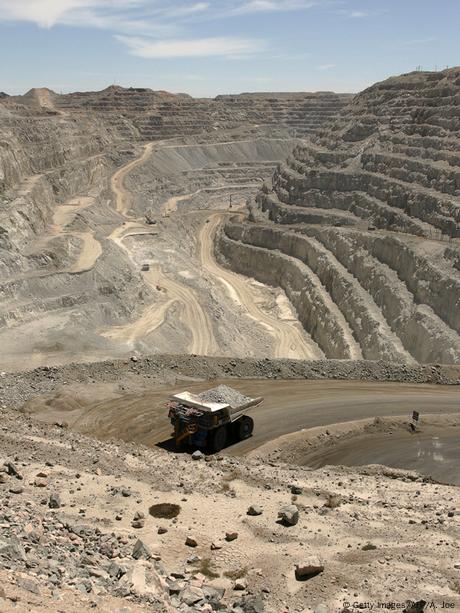 The low price of uranium has hit the Namibian economy
Economic crisis
According to Namibian economic expert, Henning Melber, the current economic crisis is a combination of unfortunate external factors, as well as domestic economic mismanagement. Namibia has long had a reputation for being a stable, democratic and mineral-rich nation. But Melber points out that the situation today is the result of events and actions taken over recent years.
"It's clearly an indication that the government continues to face a strong economic crisis and is not able to mobilize funds to enhance growth by investing in infrastructure," he said.
Speaking with DW, Melber outlined the main factors that led to the current crisis. For example, the drought across southern Africa, which is a result of the El Nino weather effect in the region, has been disastrous for the Namibian economy.
Read more: Over 1,000 years old, drought resistant and unique - miracle plants in the Namib desert
As well, the important fishing industry has suffered due to the severe decline in fish stocks. The pilchard species, for example, has been so depleted that it may never recover. The Namibian government has set the pilchard quota from 2018 – 2020 at zero.
Water shortages have directly impacted local industry, creating a rise in employment. The mining industry has also suffered with the consistently low price of minerals, particularly uranium, which Namibia relies on.
A further factor in the current crisis has been that the Namibian dollar is pegged to the South African rand. With the South African currency having performed so badly over the last two years, the Namibian dollar has suffered as well.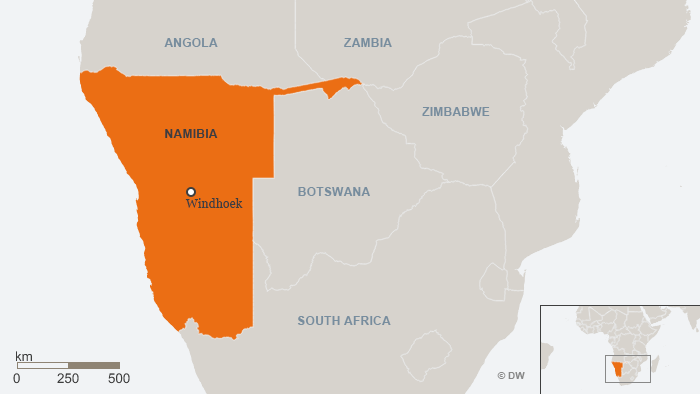 Homemade problems
However, adding to these external factors, the economic decisions by the current Namibian government have worsened the situation. Journalist, Gwen Lister, recently wrote in the Namibian: "President Geingob has already signaled 2018 as the 'year of reckoning,' and we must reckon with wasteful expenditures and bureaucracies that the country can ill-afford."
This view is shared by Melber, who described a public service rife with cases of embezzlement and wasted public money.
"Since 2015, under the new government of President Hage Geingob, there was a marked expansion of ministers and deputy ministers and special advisors in state house and other high echelons of government, which added quite some money to the current expenditure," he said. "The unsustainable public sector and civil servant wage bill amounts to more than 50 percent of the annual budget."
As reported in the local newspaper, The Namibian, Presidential Affairs Minister Frans Kapofi has praised the government's new budget cuts. Asked whether one month of reducing foreign travel for public servants would be enough, he said that something would be saved, no matter how small.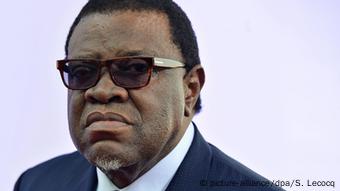 Namibian President Hage Geingob
Empty promises
Windhoek resident, Fabian Amukwelele, supports the action taken by president Geingob. Speaking with DW, he said he believes the cuts are symbolic. "I think it is a great idea even though it might be for a short period…the gesture should be looked at from an angle that it's not the period [of time that matters] but [that it may] trigger something from those who are in position to cut their budget and use their resources in a more productive way. So I think that's the message the head of state wanted to send home."
But local resident, Dietrich Remmert, was more critical of the new measures. "My feeling is that overall it seems to be more of a public relations exercise," he told DW. "The government seems to make these ad hoc decisions sometimes based on good idea, but very often you think you're probably saving here at the wrong end. In many other ways the government could have been more efficient in its cost cutting measures for the past two or three years than it really has been."
Melber believes that the recent cuts by the Namibian government are "really too little too late," and that far more severe budget cuts must be implemented. One suggestion is to drastically reduce the public service, which has over 100,000 civil servants for a country of 2.2 million inhabitants. Action must be taken, stressed Melber, because "the poor are the ones who are most directly affected again. They bear the brunt of the economic disaster."