Florina Venera, an 11-year-old girl from the village Bunești, in Brașov county, central Romania, was diagnosed with bone cancer in her leg seven years ago.
It was operated on at the time, but Florina's mother, Adriana Rusu, is worried again because her daughter recently started complaining of pain in the leg.
Florina's last checkup was in 2014. Rusu says they now have nowhere to go to see if the girl is healthy. The family doctor in Bunești, who could refer Florina to an oncologist, quit last spring and since then there has been no replacement.
Florina's family — parents, two brothers and baby sister — live in a single-room house in a part of Bunești where the streets are unpaved and there's no gas supply. They live off social benefits and work odd jobs. To them, private healthcare is out of their reach.
To see a doctor now, Rusu's family from Bunești would have to travel to Sighișoara, 30 kilometers (18 miles) away. There's no public transport from that part of Bunești though, so the only other option would be to hire a car at an average fare of €20 ($23) — a fortune for many of the locals.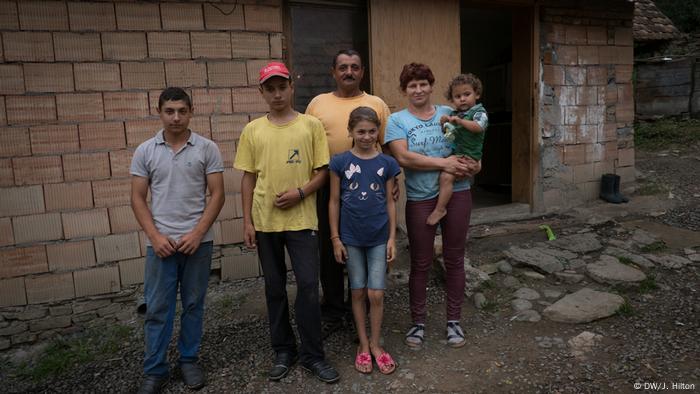 Florina Venera, 11, center, who was diagnosed with bone cancer. Her last checkup was in 2014, but the family doctor has quit
Better options abroad
There is a growing shortage of medical professionals in both Romania and neighboring Bulgaria. Thousands of doctors and nurses from the two Balkan countries currently live and work abroad, in western Europe and elsewhere.
Read more: 'Brain drain' from Bulgaria and Romania helps Germany
Since 2007 45,000 medical professionals have applied for certificates allowing them to work abroad. To date around 14,000 Romanian doctors and nearly 50,000 nurses have left the national medical system to work elsewhere. Each year around 450 doctors and around 1,000 nurses leave Bulgaria in search for better job opportunities in western Europe.
On the surface, the medics move to richer countries for better pay. In reality, they are equally driven away by dysfunctional health systems, where they are routinely overworked and sometimes lack basic medical supplies to treat people.
Gergana Georgieva, a 31-year-old internal medicine doctor from Bulgaria, is one of them. She left in 2012, shortly after she graduated medical school, and chose to do her residency in Germany.
"Back then medical graduates could wait up to two years to secure an available residency spot," she said, adding that in Germany she received €2,500 ($2,900) during their specialization while in Bulgaria the pay is as little as €200 per month.
Conditions for young doctors have slightly improved since then. While she admits that she also works long hours in Germany, she doesn't see her future in her home country. Disappointed by an underfunded and understaffed system which is also marred by corruption, she does not plan to return to Bulgaria.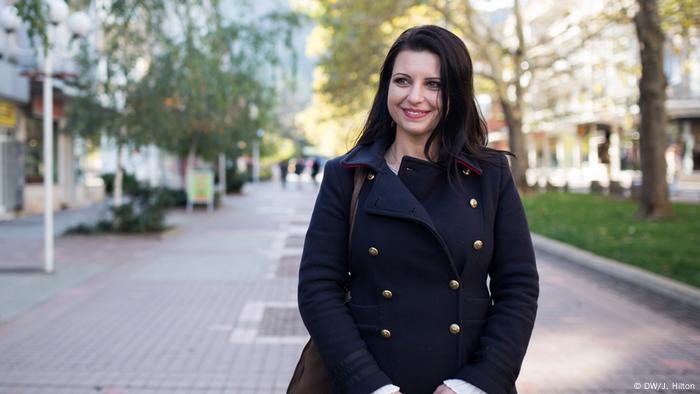 Gergana Georgieva says she can't see herself returning to Bulgaria after she finishes her residency in Germany
Germany as a role model
"Medicine is a noble profession and it shouldn't be reduced to a business venture," Georgieva told DW. "I like that there are strict rules in Germany, I work with state-of-the-art equipment and the conditions in the hospital are excellent."
The exodus of doctors like Georgieva only makes things worse, adding pressure on systems already close to collapse. It's a vicious cycle.
Back in Romania, Adina Lariu, the manager of the hospital in Rupea, a 5,000-strong town which has patients from Bunești under its jurisdiction, says she really feels the difference since Ana Sestacovici, a former family doctor, left. The emergency room is more crowded and the hospital's two ambulances are busier.
The Rupea hospital is overstretched and needs more doctors. Lariu says there are vacancies they've been advertising for years and they need to rely on pensioners staying on or part-time staff to fill in positions.
The hospital is organized around the vacancies.The operating room stopped working for six years because there was no anesthesiologist or two surgeons at the same time; now it's open but only on Fridays and at the weekend, when the part-time anesthesiologist comes in.
Emigration is a big part of the reason for the shortage of staff, says Lariu. Doctors who want to advance in their careers either go abroad or to big cities.
Read more: Bulgaria migration reversed: Why one medical student is shunning Western Europe
Family doctors are a dying breed
Family doctors form the basis of the Romanian state health system, providing care for the simplest problems and guiding patients towards specialists when more complicated care is needed.
But they're a dying breed. There are currently 11,250 family doctors in Romania, 25 percent less than seven years ago, according to the Romanian Family Doctors' Association. Few resident doctors opt to specialize in family medicine nowadays.
In the villages, the crisis is severe. Fifty percent of Romania's 20 million population lives in rural areas, but they are served by only 38 percent of family doctors.
Rural clinics are on average 50 years old and, in many villages, they simply don't exist.
In neighboring Bulgaria the shortage of medical professionals is especially acute in hospitals outside the capital of Sofia.
Ivan Ivanov says many of his colleagues have to work several jobs to earn a living
Ivan Ivanov, who has been working as a neurologist for more than 30 years, is the head of the only hospital in Gorna Oryahovitsa, a town of 30,000 people in Northern Bulgaria.

"It's not just about the pay gap — which is significant — but finding better working conditions, opportunities for career development and honing your professional skills," he said.

Many doctors have to work several jobs to earn a decent living and to meet the growing shortage of medical staff. Every week Ivanov himself travels to three nearby towns to see patients.
Where to find replacements?
The hospital suffers from a major shortage of medical staff. The average age of the doctors working there is 55-60, while one third of the nurses are above retirement age. Only two doctors are younger than 30.
"We lack medical staff in every department," he said. Especially, in crucial departments like intensive care, neonatology, and internal medicine.
In internal medicine, for example, 60-year-old Yordanka Drumeva, the department's head, is the youngest of three doctors. Her colleagues are 64 and 65 respectively.
"I'm worried that if they decide to retire, we'd struggle to find replacements," she said. "No young doctor wants to work in a small-town hospital like ours."
This article was produced as part of the Reporters in the Field program, supported by the Robert Bosch Stiftung.