This is the second time the annual event has been held in the Portuguese capital, and with over 60,000 participants expected at the mega-event from Monday to Thursday (November 6-9) it is even bigger than last year's. Hotels in the Portuguese capital are fully booked despite peak prices for weeks.
The over 1,000 names on the speakers list include UN Secretary-General António Guterres, EU Competition Commissioner Margarethe Vestager, former French President François Hollande and former US Vice President Al Gore.
Web Summit was originally called the Dublin Web Summit and has been held annually since 2009. Founded by Irishmen Paddy Cosgrave (pictured below), David Kelly and Daire Hickey, for the first five years the event was held in Dublin. In September 2015, Cosgrave announced it would be held in Lisbon starting in 2016.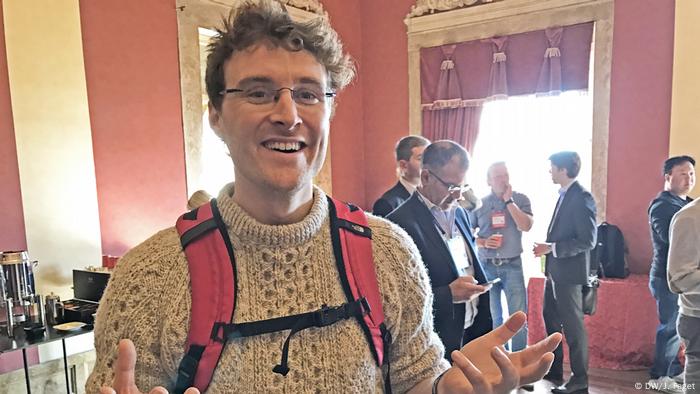 Co-founded by Paddy Cosgrave, for the first five years the event was held in Dublin
Web issues of the day
Cosgrove believes this year's event should focus more intensively on web-related issues that impacted, for example, the 2016 US election.
"Of course we also have the CEOs of the most important technology companies in the world and several thousand other company bosses," he says, adding that these bosses should focus on wider issues.
"What impact do new technologies have on society, on each of us, how are they changing our world, how are they influencing elections, how are they affecting our democracies?"
"These are fundamental questions and we need to discuss them in detail," he says.
Lisbon a startup paradise
For those responsible on the Portuguese side, however, business is in the foreground. Portugal's Prime Minister António Costa, for example, never tires of promoting his country as a startup paradise. Lisbon and all other major Portuguese cities have set up their own organizations to help startups, streamline their bureaucracy and cut taxes.
After years of crisis, Lisbon now proudly calls itself the 'European Capital of Entrepreneurship' and 'Startup City,' with employees of the city's ever-growing investment department proudly referring to 'FabLabs,' 'Co-Working-Spaces' and always more 'Business Angels' available to young entrepreneurs.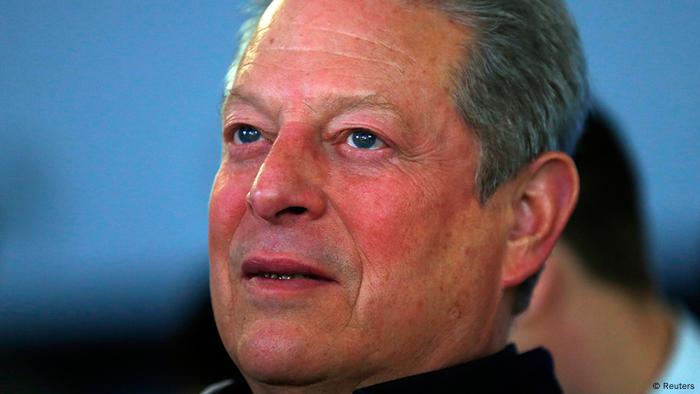 Al Gore, former US vice-president, is one of the speakers at this year's event
The environment is right in Portugal
"There is a lot going on in Lisbon," says Adrian Berthold from startup Casafari, a company founded in 2015 to help real estate dealers.
The company makes special software, which brings together all available information about international properties and makes it available to customers. The company has 30 employees and handles real estate all over Europe.
It operates out of the Lx Factory, a former factory on the Tagus River, where many startups — but also cafés, pubs and shops — have settled.
The Web Summit is an absolute must for the company, Berthold adds. "We want to get to know potential business partners, and networking is very important in the technology sector," he says.
The development of artificial intelligence, based on the Casafari search engine, is also moving extremely fast, and it is particularly important to exchange ideas and know-how.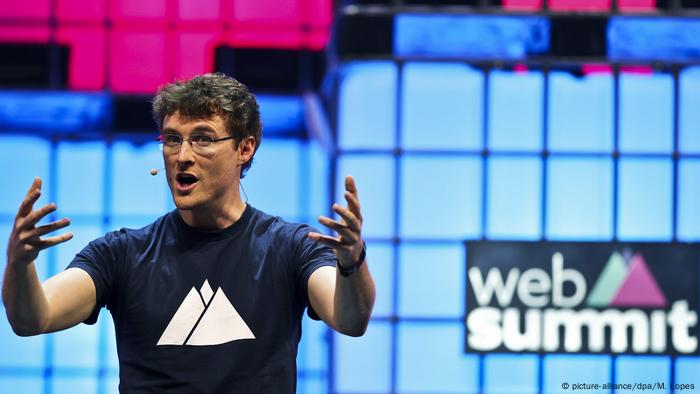 The summit is no longer just a technology event, but a gathering of those interested in the impact of computer technology on their lives and work, Cosgrave says
More and more, bigger and bigger
"We have to be well-informed about all developments in order to provide our customers with good advice, which is why we have to go to the Web Summit," says Franzis Heusel, Berlin boss of the BBDO agency.
He says he plans to meet colleagues and customers, bring himself up to date in an area that is rapidly changing. "Every industry is affected by the digital transformation, so we have to stay up-to-date," he says. Business deals may be less important in the short-term, he adds.
The social changes Cosgrave identifies are also a key focus. "All this has an impact on customer behavior and that interests us," he says.
No wonder then that the Web Summit is growing bigger and bigger.
"This time the event includes 24 conferences on a wide range of topics," says Cosgrave proudly.
An advert for Portugal
It is also an event that Portugal and Lisbon can proudly use to promote themselves: To illustrate the country's progressiveness the government has decided that startups from Portugal will not have to pay for trademark registrations and patents during the event. The necessary forms can of course be completed on the internet.