US actor Kevin Spacey on Monday responded to allegations that he made sexual advances towards actor Anthony Rapp at a party in 1986.
In an interview with Buzzfeed News, Rapp alleged that Spacey picked him up, put him on a bed and lay on top of him when he was only 14 years old, claiming the older actor "was trying to seduce me."
Read more: 'There are Harvey Weinsteins everywhere. Even in Germany'
Spacey, who has won two Oscars and stars in the Netflix series "House of Cards," said he did not remember the encounter with Rapp, but that "if I did behave then as he describes, I owe him the sincerest apology for what would have been deeply inappropriate drunken behavior."
"As those closest to me know, in my life I have had relationships with both men and women. I have loved and had romantic encounters with men throughout my life, and I choose now to live as a gay man," Spacey said in a tweet.
"I want to deal with this honestly and openly and that starts with examining my own behavior."
Spacey criticized for coming out
Spacey was criticized by many on social media for what they said was diverting attention from the allegations by coming out of the closet. Actor Zachary Quinto called it "deeply sad," on Twitter, while fellow actor and activist George Takei wrote that the "real issue is not with sex or sexuality, but with power."
Later on Monday, streaming service Netflix announced that its acclaimed drama "House of Cards," which stars Spacey as politician Frank Underwood, would be canceled after its upcoming sixth season.
The Associated Press reported that a person close to the show, speaking on condition of anonymity due to not being authorized to discuss the cancellation, said that the decision to cancel the show had been made months ago.
Netflix, like Quinto, said that it was "deeply troubled" by the allegations.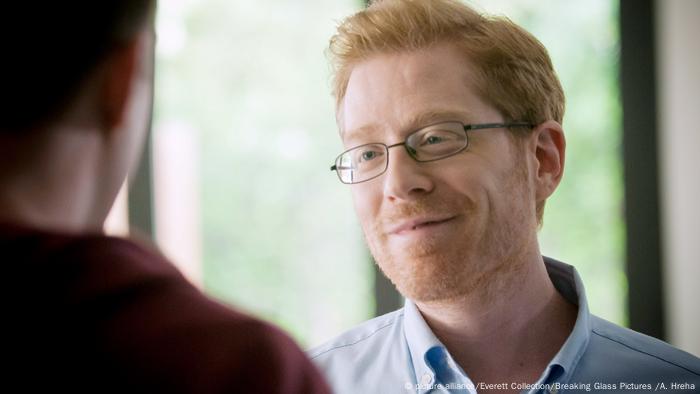 Anthony Rapp, seen above, would have been 14 years old at the time of the encounter. Rapp and Spacey met while working on Broadway shows
Hollywood upended
Hollywood has been hit by a wave of allegations of sexual misconduct against executives, directors and producers.
Earlier this month, American publications The New York Times and the New Yorker reported that dozens of women accused Harvey Weinstein, who co-founded The Weinstein Company and Miramax, of sexual misconduct, including assault and rape.
Read more: 'In principle, it is complicity': The social psychology of sexual violence
Weinstein has denied having non-consensual sex with anyone. However, the company bearing his name fired him as chief executive following the allegations.
ls,es/jm (AFP, Reuters)