Joachim Gauck was on his way to the airport in a taxi in February 2012 when his life took a surprising turn. His phone rang - it was Chancellor Angela Merkel, a conservative, telling him that her party had decided to nominate him for the presidency. This may have come as a shock to a non-partisan former pastor who was nevertheless seen as a stalwart of the center left.
Gauck thanked Merkel and told her that he was aware of the fact that this must not have been easy for her. He knew that the Chancellor supposedly once said that "one thing is clear: It's not going to be Gauck."
First time around, it wasn't Gauck. Merkel's chosen conservative Christian Wulff took up the role, but stayed barely eighteen months before resigning amid a corruption scandal. Then, having lost two conservative-chosen presidents to scandal in the space of two years, Merkel turned to Gauck after all.
Like the chancellor, Gauck came from the former communist East Germany. But unlike the pathologically understated Merkel, he had a reputation as something of an unpredictable maverick. Recalling his childhood, he once acknowledged, "in school, I had quite a big mouth."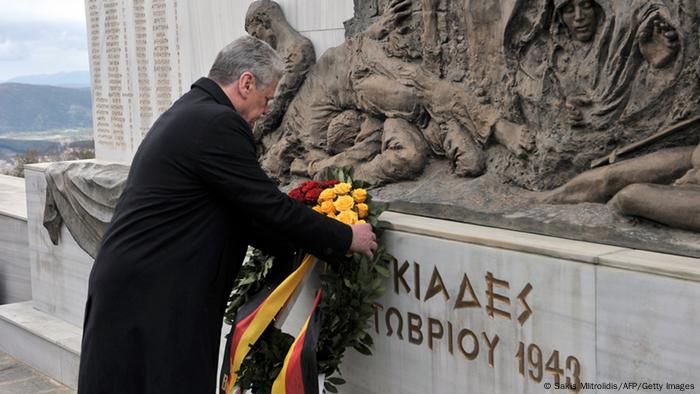 Gauck's 2014 visit to Greece went some way to defusing tense ties between Berlin and Athens
Bolder than Merkel's administration
During his presidency, Gauck often lived up to this reputation: He spoke out in favor of paying reparations to Greece for crimes the Nazis committed during World War II, while the administration surrounding Merkel ducked the question. And long before the German parliament decided to refer to the massacre against the Armenian people in Turkey of 1915 as "genocide", Gauck used the term to describe the events.
In Germany, the presidency is largely a ceremonial office although speaking "hard truths" is considered part of the non-partisan politician's remit. Gauck reveled in this aspect more than many. He called for more German military engagements and criticized the election of a state premier from the Left Party - the successor to East Germany's socialists - in the eastern state of Thuringia.
But many people in Germany respected and trusted Gauck more than most other political office holders. This was in part because of Gauck's past: In communist East Germany, the Protestant pastor was among the leaders of a pro-democracy alliance that peacefully protested against the Soviet satellite regime.
In popularity rankings, Gauck was often on a par with Chancellor Merkel - ironically, the Eastern German was particularly popular with Western Germans. In the eastern German states, people are divided over Gauck's 10 years at the head of the agency responsible for the sifting through old files belonging to the Stasi, the East German secret police. Critics began referring to the agency as the "Gauck authority," and to its founder as its "grand inquisitor," allegations Gauck described as "malicious."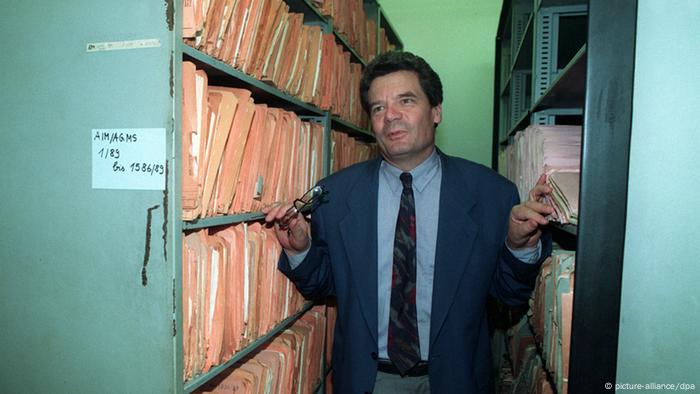 Gauck was the face of investigations into past Stasi misdemeanors for a decade
Painful childhood memories
Gauck's resistance in East Germany stemmed from painful childhood memories: When he was 11, his father was detained in a Soviet work camp in Siberia for four years because of his contacts to the West. His father's fate meant that he could not abide "any type of fraternization" with the communist regime, Gauck later wrote in his memoirs. This is why Gauck abandoned his desired career path, choosing not to become a journalist amid censorship.
Instead, he studied theology, becoming a pastor and youth worker. Later, he led the "Kirchentag," a country-wide evangelical movement, suspiciously watched by the Stasi. They branded Gauck "an irreversible anti-communist," who used "the cloak of his role in the Church" to cover up his political activities.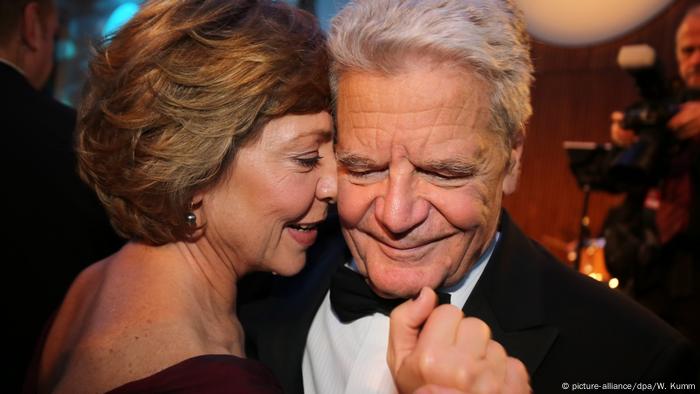 Gauck and his partner Daniela Schadt also brought a personal touch to the office
Looking for freedom
After his time as an activist in East Germany and managing the papers of its secret service, Gauck worked as a speaker, a "traveling teacher of democracy" for 12 years before he received the fateful call from Merkel.
"I came to know those sympathetic glances from people who considered my continual joy at western freedom to be naive, ... who looked at me as if I had just immigrated from a primitive culture," Gauck recalls.
From his time in the pro-democracy movement in East Germany to his presidency, Gauck's core issue has long been the right to freedom. Having spent over four decades living under a communist regime, fenced in by the Berlin Wall, Gauck has been passionate about the virtues of democracy.
Joachim Gauck showed more emotions during his presidency than most - if not all - of his predecessors. No German president shed as many tears as Gauck during his tenure.
For some time, Gauck left people guessing as to whether he would run for a second five-year term. But in July 2016, the 76-year-old made it official: He would not seek reelection, because he feared he could not continue to summon up the energy necessary to do the office justice.
This was not an easy decision for Gauck, though, who was likely aware that amid the migration crisis and a surge in populist movements in Germany, a second presidential stint could have provided the country some much-needed stability.