Germany have exited a World Cup competition early for the first time since 1999, in a surprise defeat to Japan.
In the 90 minutes of normal play on Saturday evening, hosts and tournament favorites Germany were held to a goalless draw by an impressive Japanese defense. As the game stretched into extra time, Germany failed to convert their chances. A break in the 108th minute saw Japan substitute Karina Maruyama fire home the winning goal, silencing the sell-out crowd in Wolfsburg.
Having won both the 2003 and 2007 World Cups, this is the first time Germany have lost the FIFA tournament since losing 3-2 to hosts USA in 1999.
"They [Japan] were very disciplined, they are very quick and hold their formation well," said Germany coach Silvia Neid.
Solid defense Japan held their nerve and concentration to score in extra time
A solid Japanese defense ensured that, despite numerous chances, Germany could not break through. In particular Kerstin Garefrekes and Simone Laudehr teamed up well on the wing, but failed to find the net.
Germany's heartbreak started in just the fourth minute of play, as midfielder Kim Kulig fell sharply after jumping for a header. An injured and visibly distressed Kulig was substituted and was forced to watch the rest of the game from the bench. An initial diagnosis suggests she has torn the cruciate ligament in the knee.
Also relegated to the bench was Germany's former star striker Birgit Prinz. The 33-year-old has had a bout of bad form, and was replaced on Saturday by Inka Grings.
Grings had her chances, but failed to convert them, shooting high and heading high.
Extra time heartbreak
After 90 minutes of deadlock, the Germans upped the pressure on Japan in extra time, but were still unable to crack their defense. Perhaps over-relying on their aerial dominance, numerous German free kicks and corners failed to find the net.
As a penalty shoot-out looked more and more likely, Japan used their speed and agility to catch a break in the 108th minute. Their goal came from a quick counter-attacking run, with captain Hamore Sawa floating the ball through to Karina Maruyama to score.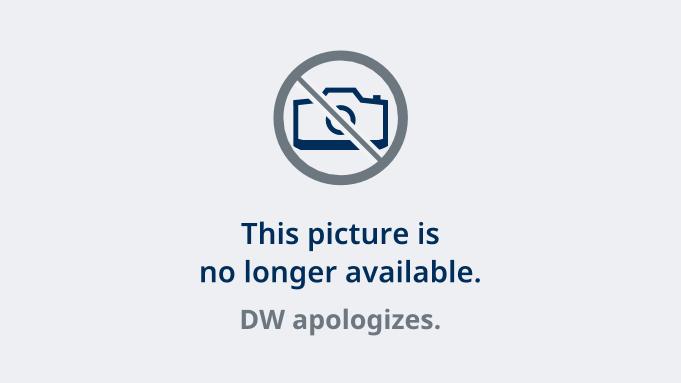 Germany's Nadine Angerer and Saskia Bartusiak reflect on their loss
Germany played the remaining twelve minutes with urgency and creativity, but goalkeeper Ayumi Kaihuri blocked shot after shot.
"I'm sad we're out of the tournament as I don't think we were the worse of the two teams," said Neid after the match. "We didn't score any goals and if you don't pay attention during the entire game, you lose the match."
She added that losing playmaker Kulig so early on "didn't help us at all."
A teary German side applauded the sell-out 26,067 crowd in Wolfsburg, the majority of whom will have to find a new team to support through the tournament.
Japan will now face either Australia or Sweden in the semi-final in Frankfurt on Wednesday.
Author: Catherine Bolsover (AFP, dpad, SID)
Editor: Toma Tasovac