The Italian government on Tuesday published its annual security report, warning that opinion-shaping campaigns are a major threat to the country's democracy, with less than two weeks until the general elections.
With several key votes over the past year, European authorities have warned that state actors may attempt to influence elections after US intelligence services accused Russia of meddling in the 2016 presidential vote.
The report warned that:
Stolen information acquired through cyberattacks could be distributed online to sway opinion.
Malicious actors could "exploit" liberal democracies through the "use of sophisticated techniques and considerable financial resources."
The campaigns seek to introduce "destabilizing elements" into society by exacerbating political, economic and social divisions online.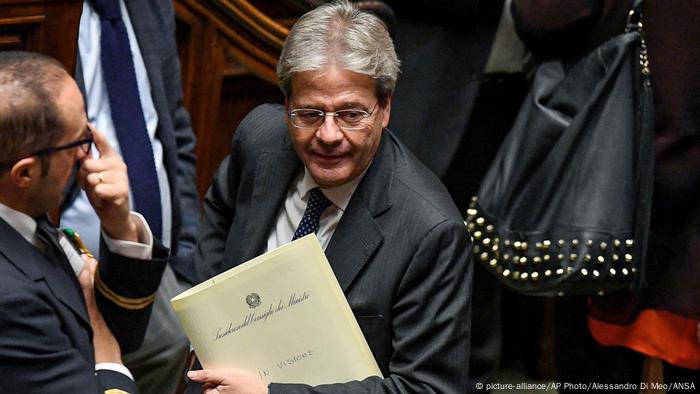 Italian Prime Minister Paolo Gentiloni, who presented the report, said the country's intelligence services have shown greater risks from hybrid threats
What do the polls say?
Italy's general election is set to take place on March 4. A right-of-center alliance led by former Prime Minister Silvio Berlusconi's Forza Italia (Forward Italy) party is set to win with 38.6 percent of the vote, according to the latest poll conducted by Euromedia Research.
The ruling center-left Democratic Party (PD) is expected to garner 22.1 percent of the vote, down from the 25.4 percent it managed to secure in the 2013 elections.
Although the euroskeptic Five Star Movement (M5S) is expected to gain the most votes, new electoral regulations have undermined their hopes of leading the next government. M5S is expected to gain 26.8 percent, the highest of any individual party, according to the latest polls.
Set to become the EU's third-largest economy after Brexit, analysts are worried that the elections will result in a hung parliament at a time when Italy needs a strong government to energize its sluggish economy and help lead bloc-wide reforms.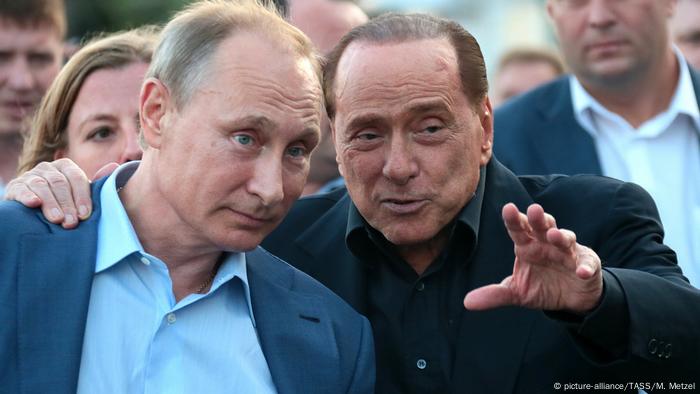 Former Italian Prime Minister Silvio Berlusconi is considered a close friend of Russian President Vladimir Putin. His party could try to relieve EU sanctions if they come into power
How Russia plays into the elections: Signed off in 2014 by a PD-led government, EU sanctions against Russia have cost the Italian economy €4 billion ($4.9 billion), according to a report by business daily Il Sole 24 Ore.
Read more: Europe doesn't want 'permanent obstacle to dealing with Russia,' says top US negotiator
At time when Italy's economy continues to drag while eurozone growth is at its fastest pace in 10 years, many Italians would like to see them dropped. That could be a major possibility under a right-of-center government led by Kremlin ally Berlusconi's Forza Italia.
Which EU countries have warned of election-meddling: Authorities in nearly all EU countries that held votes since the US presidential election in 2016 have warned of possible election-meddling operations, including Germany, France, the Netherlands, Spain and the Czech Republic.
DW's editors send out a selection of the day's hard news and quality feature journalism. You can sign up to receive it directly here.