Rolling green fields and a stunning landscape - in Ireland, the importance of agriculture is easy to see. But farming is also one of the most environmentally damaging sectors in a country that, as a result, is one of the European Union's largest carbon dioxide emitters.
This is one of the themes being brought into focus by the Intergovernmental Panel on Climate Change (IPCC) in Dublin. On Monday (13.02.2017), more than 100 experts from around 50 countries began meeting to draft an outline of a special report on climate change.
The report - on desertification, land degradation, sustainable land management, food security and greenhouse gas fluxes in terrestrial ecosystems - is an important piece of the puzzle of how to reduce emissions globally to prevent further climate change.
"The way we manage land is one of the critical influences on the climate system," said IPCC chair Hoesung Lee in a statement released by the organization.
"Adaptation and the mitigation of climate change go hand-in-hand when we manage land sustainably, for example by restoring degraded land or improving agricultural practices."
Abandoning fossil fuel investment
Ireland imports around 85 percent of its energy and still runs peat-fired power stations like West Offaly, pictured here
It is a particularly fitting time for the meeting to be held in Ireland, which is on track to become the first country in the world to divest state assets from fossil fuels.
In January, the Irish parliament voted to stop investment in coal, oil and gas through its 8-billion-euro ($8.5 million) Ireland Strategic Investment Fund.
"The principle of ethical financing is a symbol to these global corporations, that their continual manipulation of climate science, denial of the existence of climate change and their controversial lobbying practices of politicians around the world is no longer tolerated," said parliamentarian Thomas Pringle upon introducing the bill.
The legislation, which requires the fund to drop investment in companies focused on fossil fuels over the next five years, is set to pass into law within a few months, following a review by Ireland's financial committee.
While the move will not make for a large financial impact - only small amounts of the fund had previously been invested in fossil fuels - environmentalists have largely welcomed particularly its symbolic effect.
"This is sending a signal that we're moving away from investing public funds in things that aren't in the public interest," Cara Augustenborg, chair person for Friends of the Earth Ireland, told DW.
When green is brown
It is a much-needed signal in Ireland, which - despite its green appearance - has lagged behind on climate targets.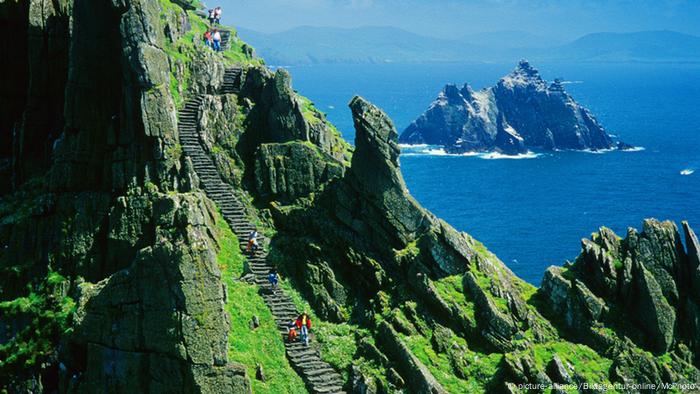 Ireland still has a long path to trod in becoming a low-carbon economy
How land is being managed is of particular consideration, as more than two-thirds of the country's land is used for agriculture. The sector accounts for 12.3 percent of the country's exports and provides 8.5 percent of employment.
While the transport and energy sectors contribute almost a quarter each to Ireland's emissions, agriculture is the single biggest source, accounting for almost a third of the national total of greenhouse gas emissions.
Under agriculture, production of beef and milk make up the bulk of industry, around 60 percent. But they are also the most polluting.
The United Nations Food and Agricultural Organization (FAO) reports that livestock contributes almost 15 percent of human-induced greenhouse gases worldwide - and it's expected to grow.
Sustainably intensifying agriculture?
Ireland is focusing on an agricultural policy of "sustainable intensification" of agriculture, food and forestry production by 2025. Environmentalists like Augustenborg argue this will increase greenhouse emissions even further.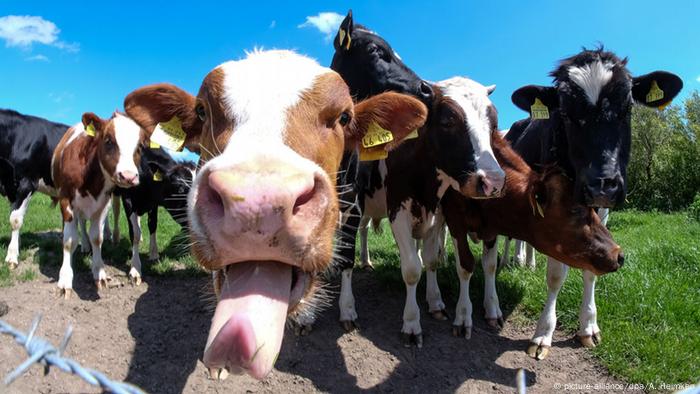 Can animal agriculture become more intensive and be eco-friendly at the same time?
Despite having one of the smallest populations within the European Union, the country is the fourth-largest greenhouse gas emitter per capita of the 28 member states, according to Eurostat, the EU's statistical office.
"We certainly can't hold ourselves up as poster-children of climate leadership," said Augustenborg, adding that Irish leaders seem to lack the political will to change at this point.
"We have a long way to go before we can be held up as a leader in the low-carbon transition."
Still, she added, the parliamentary decision on divestment from fossil fuels is a step in the right direction. Namely, it shows the country's intention to do more - which will be necessary as climate change continues to take hold.
For the people of Ireland, agriculture - which could be heavily impacted by global warming - is of particular importance, said Hoesung Lee said in the opening of the IPCC conference.
"In few other countries is the love of the land and working the soil so closely entwined with national identity [as it is] in Ireland."