The Iraqi Armed Forces on Wednesday announced a major operation aimed at uprooting the "Islamic State" (IS) militant group from the country's northeastern desert region near the border with Iran.
"With the goal of enforcing security and stability, destroying sleeper cells and continuing clearing operations, an operation was launched in the early hours of this morning to search and clear areas east of Tuz Khurmato," the Iraqi military said in a statement.
Read more: The legacy of the 'Islamic State'
The operation, backed by aerial support from the US-led coalition against IS, will be carried out by a coalition made up of the Iraqi army, elite government forces, the Iran-backed Popular Mobilization Forces and Kurdish Peshmerga, according to Iraqi authorities.
While Baghdad declared victory over IS in December, Iraqi forces have continued operations targeting pockets of the group, mainly in rural desert areas.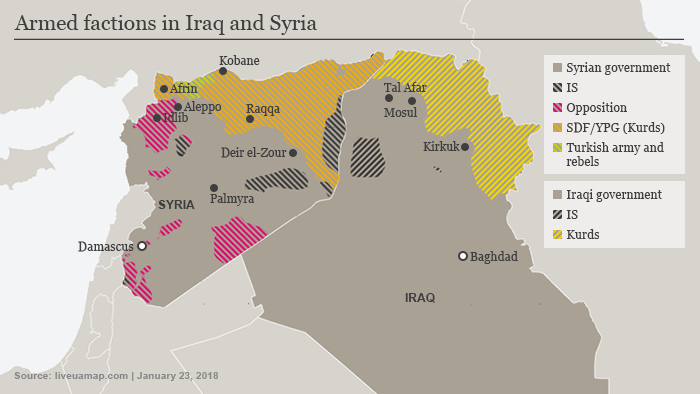 New militants rising
Iraqi authorities said their latest operation also targeted an emerging militant group calling itself the "White Banners." In December, Baghdad acknowledged the group's existence following raids and alleged kidnappings in the Tuz Khurmato area.
However, there are conflicting reports as to who forms the White Banners. The Saudi-owned al-Arabiya news channel has described the group as an IS offshoot, citing Iraqi officials.
Hisham al-Hashimi, a Baghdad-based security analyst, said the group is formed by Kurds displaced by Iraqi government forces during an offensive to reclaim territory in Kurdish-held Kirkuk in the wake of a controversial independence referendum, according to the Reuters news agency.
Read more: Who are the Kurds?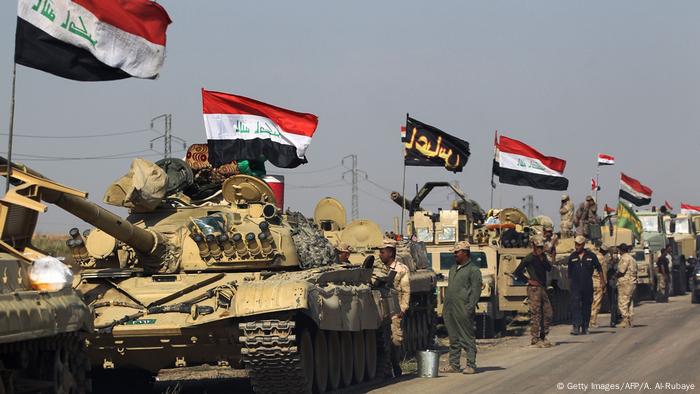 Iraqi forces, backed by the Popular Mobilization Forces supported by Iran, took control of the oil-rich Kirkuk province in October, displacing Kurds in the strategic area
'Evolving threat'
An expert report for the UN Security Council circulated Tuesday said IS continues to pose a "significant and evolving threat around the world" despite losing most of its territories in Iraq and Syria.
IS "has lost its focus on conquering and holding territory" and now gives "prominence to external attacks," the report said. "In the future, it will focus primarily on a smaller and more motivated group of individuals willing to fight or conduct attacks."
Read more: Will the 'Islamic State' survive a post-caliphate future?
The militant group rose to notoriety in 2014, when it captured large swathes of territory in Iraq and Syria, culminating in the sacking and occupation of Mosul. However, IS has lost most of the territories it gained that year, including Mosul, where it had declared a so-called caliphate.
ls/dm (AFP, Reuters, AP)