Iranian President Mahmoud Ahmadinejad isn't exactly known for his tact. From calls to "wipe Israel off the map" to claims that the well-documented German genocide against Jews known as the Holocaust was a "myth," he has managed to alienate leaders across the globe.
While Jewish community leaders from across Europe would like to see him banned from setting foot on the continent, Israeli lawyer Ervin Eran Shahar announced Wednesday that he has filed a criminal indictment with the German federal prosecutors, charging Ahmadinejad with the crime of Holocaust denial, harming the memory of Holocaust victims, incitement to hatred, racism, and violation of United Nations conventions and resolutions.
"The defendant should be investigated for inciting racial hatred, defiling the dead and denying the Holocaust. He should also be investigated according to international conventions and international law for violating the rights of Jews to security, to life and to freedom," the indictment says.
Punishable offence
"The charges are based on German law from 1993 against racial hatred and Holocaust denial," Shahar told DW-RADIO.
Shahar, who heads up the suit, filed the indictment on behalf of the Civil Coalition, which he describes as "an NGO active in Israel and the world, dealing with human rights internally and externally."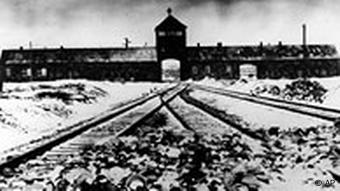 In Germany, the Holocaust is a historical fact
Although Ahmadinejad has not publicly denied the Holocaust on German soil, Shahar argues in his indictment that there are firm legal grounds for bringing charges in Germany, where denial of the Holocaust is a crime punishable with up to five years in prison.
"The Federal Court in Germany has repeatedly declared that the Holocaust is a fact, that Holocaust denial is considered a lie and as such, has no legal defense on the basis of freedom of speech," Shahar stressed.
"Our goal is to make a point -- to make clear that a person who denies the Holocaust, threatens others and infringes their civil and political rights has no place in the civilized world," Shahar said. "I think we've achieved this goal."
An investigation expected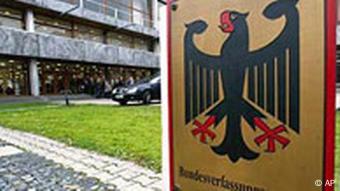 Germany's highest court
"The crime as described is directly linked to Germany, committed among others -- against German nationals of Jewish descent, so it is expected that the Federal Prosecutor will decide to prosecute," he told Reuters.
But first, the prosecutors will have to assess legal questions like jurisdiction, possible immunity from prosecution and whether Ahmadinejad could be tried in absentia.
"We don't expect an immediate response," said Shahar. "These things take time."