Iran's state owned news agency reported an explosion in the western part of capital city Tehran in the early hours of Friday.
The IRIB news agency didn't provide further official details, but cited sources from social media. The agency said that electricity has been cut off in the area of the explosion.
Journalist Hasan Sari cited sources saying that the blast allegedly hit a missile facility/warehouse of the Islamic Revolutionary Guard Corps (IRGC).
Sari added that there were "a series of explosions" in Tehran, Garmdareh and Quds.
The latest news follows an explosion at a factory in south Tehran, that killed two people. Last week, there was a fire that led to an explosion at the Natanz nuclear facility in Tehran. Natanz was the main site of Iran's nuclear enrichment program.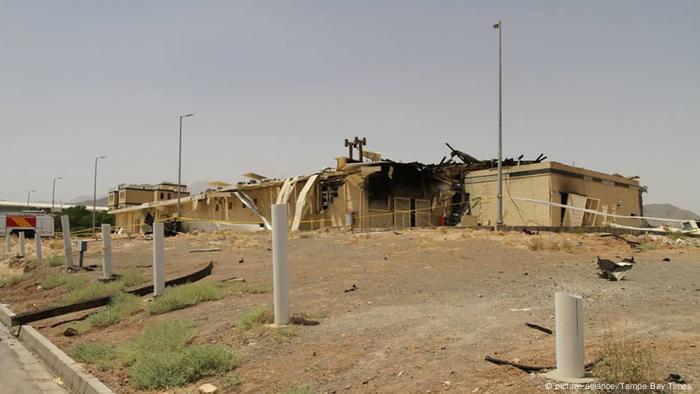 Damage at the Natanz uranium enrichment facility in Tehran (picture-alliance/Tampa Bay Times )
An intelligence official told The New York Times said that Israel was possibly behind the attack. In the past, the Stuxnet computer virus was used to attack Natanz. It was widely believed that the US and Israel had developed the virus.
am/rc (Reuters, AFP)