An Iranian woman who won a 2005 blogging prize from Deutsche Welle was arrested earlier this month in Iran, as part of a recent crackdown against journalists and online activists.
Dokouhaki became known for being one of Iran's earliest female bloggers, and her site, Zan-Nevesht (Woman Writer), often took on women's issues, although she has not worked as a journalist in recent years.
Iran's supreme court has also confirmed last year's death sentence of Saeed Malekpour, an Iranian-Canadian web developer, who has been held since 2008. Mohammad Solimaninya, who founded a professional social networking site for Iranians, was also recently arrested at his home in Karaj, north of Tehran, on January 20.
Marzieh Rasouli, a culture journalist who worked for some of the country's top reformist newspapers, was also taken into custody two days after Dokouhaki, on January 17.
According to Reporters Without Borders, three other online journalists and writers were arrested on January 7.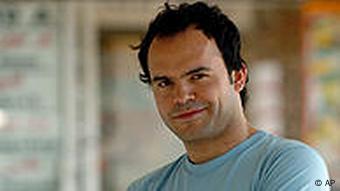 Hossein Derakhshan has been held in an Iranian prison since 2008
At the time, Iran's Intelligence Minister Heydar Moslehi said the arrested bloggers and writers had "envisaged carrying out American plans to disrupt the parliamentary elections by using cyberspace and social networks."
Parliamentary elections are set for March 2, 2012, nearly three years after the disputed June 2009 presidential elections that saw massive street protests.
Hossein Derakhshan, an Iranian-Canadian who also served twice as a jury member for Deutsche Welle's blog awards, known as the BOBs, has been held in an Iranian prison since November 2008.
Hoder, as he was known online, largely spearheaded Iran's active blogging community, and in 2010 was convicted of various crimes, including "cooperation with hostile countries and spreading propaganda against the ruling establishment."
Iran facing new sanctions
"This is a regime that is really jittery," said Scott Lucas, a professor of American studies at the University of Birmingham, and the editor of Enduring America, a blog that has intensely followed Iranian politics and the region for the last three years.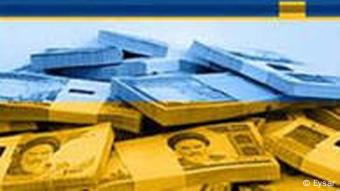 The Iranian rial has rapidly lost value against other world currencies
The Islamic Republic is facing renewed economic pressure from the United States and Europe.
On Monday, the European Union, which counts for about 20 percent of Iran's oil exports, imposed a phased ban of crude oil, petroleum products, and petrochemicals. It will end all imports by July 1, 2012.
As a result of the new sanctions, the Iranian currency, the rial, plunged another 10 percent against the dollar. The rial has lost 50 percent of its value relative to the American dollar over the last month, according to the Reuters news agency.
"They're closing down the whole environment because of information," Lucas told Deutsche Welle. "More generally, it's not just economic news, it's political reporting or anyone with a hint of political reporting."
In recent years, the United States, the United Kingdom, the Netherlands and other European countries have called on Iran and other countries to implement more freedom online, where the Internet is notoriously monitored and filtered.
In 2011, a senior US Department of State official said the department spent $70 million over the last three years on Internet freedom programs, one of which includes a covert "Internet-in-a-suitcase" device that would include a portable satellite connection that could be smuggled in to provide unfiltered access to the Internet.
UK government condemns crackdown
Dokouhaki was arrested at home on January 15, and Iranian security officials are reported to have also taken her laptops and other personal belongings. However, she had stopped working in journalism in her home country due to concerns over such crackdowns in recent years, according to one of her former professors.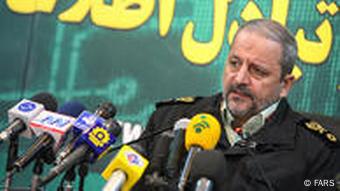 Iranian officials have come down hard against bloggers and other writers
Dokouhaki received a master's degree in media and post-national communication from the School of Oriental and African Affairs (SOAS) in London in 2008.
"As far as I know since she went back to Iran, she has not been politically active in any way that we would understand - but of course, with Iran, everything is political," said Annabelle Sreberny, a professor of global media and communications at SOAS, who was Dokouhaki's advisor, in an interview with Deutsche Welle.
In a statement released on the website of the British Foreign and Commonwealth Office, Parliamentary Under Secretary of State Alistair Burt said these new arrests contravened human rights obligations.
"I am deeply concerned by a new wave of executions and arrests in Iran," he wrote.
"There are reports that Iran has already executed around 50 people this year, some of them in grotesque public displays. This continues a shocking trend of excessive use of the death penalty that has been condemned by the United Nations."
Author: Cyrus Farivar
Editor: Nathan Witkop