Police in Indonesia's Aceh province detained 12 transgender women and forcefully cut their long hair and made them wear male clothing in a bid to make them behave like "normal" men.
The incident happened after several beauty salons in the conservative province were raided over the weekend and transgender employees rounded up.
Police accused the beauticians of violating the province's religious laws.
"We have reports from mothers that their sons were teased by the transgender women," said local police chief Ahmad Untung Surianata. "Their numbers are growing here — I don't want that," he added.
Read more: Selfie with Hitler: Indonesia wax museum removes Nazi-themed exhibit
Aceh, the only province in Muslim-majority Indonesia that is ruled by Islamic law, has witnessed a major crackdown on the LGBTI community in recent years with a string of arrests.
Homosexuality and gay sex are legal everywhere in Indonesia except in Aceh.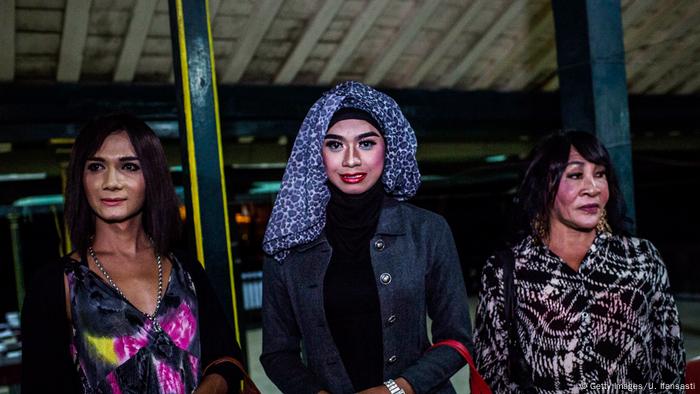 Indonesia's Aceh has witnessed a major crackdown on the LGBT community
Amnesty condemns crackdown
Human rights group Amnesty International lashed out at the Indonesian authorities for "arbitrarily targeting transgender people."
"Cutting the hair of those arrested to 'make them masculine' and forcing them to dress like men are forms of public shaming and amount to cruel, inhuman and degrading treatment, in contravention of Indonesia's international obligations," Amnesty International Indonesia's Executive Director Usman Hamid said in a statement published on the group's website.
"This is part of a long-standing pattern of harassing and discriminating against LGBTI people in the region that must stop immediately."
The police said they detained the transgender women to "educate" them to behave like "normal" men.
"The police's so-called 're-education' of transgender people is not only humiliating and inhumane, it is also unlawful and a clear breach of their human rights," said Hamid.