Have sexual satisfaction levels dropped in the last decade among urban Indians? Is premarital sex still taboo? Do men lead more sexually satisfied lives than women? Are women more loyal to their partners?
These are just some of the issues that were debated at Sexposition 2012, India's first-ever conference on erotica and sexuality organized by the India Today Group to celebrate 10 years of its annual sex survey. Academics, film celebrities and columnists discussed a host of other topics, including pornography, pre-teen sex, wife swapping and the evolving Indian woman.

Sexual statistics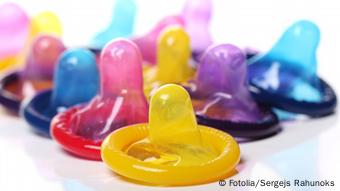 Talking about sex is still considered 'indecent' in most parts of India
Over 5,000 people across 16 cities - among them New Delhi, Mumbai, Chennai, and Kolkata - were interviewed for a survey conducted this year by the group. Some of the findings were quite shocking. Almost 18 percent of men and women in metropolises and 13 percent in small towns admitted to having extramarital sex. A whopping 58 percent of men in big cities agreed that increasing access to sex contributed to infidelity while 40 percent from small towns thought likewise.
In addition, 60 percent of women in small towns and nearly 50 percent in metropolises felt they had equal say in sexual matters. Another remarkable discovery was that 38 percent of small town women and 24 of women in big cities never used contraceptives during or after sexual intercourse.
"Things have changed to such a large extent in India ... The fact that we are talking about all these issues shows we are not prudish about talking about sex. We are taking the cringe factor out of sex," actress Koel Purie and host told DW.
Tantric sex guru Ma Ananda Sarita sought to put things into perspective, emphasizing that Indians need to reclaim the joys of Tantra to combat the dreariness of the pursuit of power and money. In her reckoning, women's needs revolved around love, companionship and intimacy, whereas men tended to seek physical pleasure.
"This is the home of Tantra, yet it's forgotten. My mission is to bring it back to India," she said.
Sexual landscape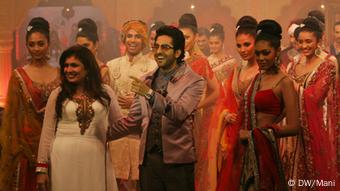 The urbanization of India is having an impact on lifestyle choices, say experts
She also noted that women were getting increasingly comfortable with the idea of speaking up and making demands in their relationships.
"The big game changers are women. They are confident, successful, and are economically independent. They are not ashamed of claiming their space in the sexual context," columnist Shobhaa De told DW.
According to the survey, almost 14 percent of women living in small towns and big cities fantasized about having more than one sexual partner simultaneously.
Sociologist Sanjay Srivastava, who has done pioneering work on sexuality and sexual cultures in India, felt that attitudes of female sexual behavior and attitudes surrounding sexuality had changed considerably.
"I think women want different kinds of sex as opposed to men wanting the traditional forms of sex. Women now demand more from their relationships with men," Srivastava told DW.
Many speakers at the conference agreed that there was great deal of anxiety among Indians regarding their sexuality as they were trying to rediscover their roles in the newly emerging sexual landscape.