Viktor Orban justified his support for a proposed law that could shut down the Central European University (CEU) in an interview on Friday.
He said CEU was "cheating" because its diplomas were accepted in both Hungary and the US, providing it with an unfair advantage over Hungarian universities. CEU, which is based in Budapest, was founded by one of Orban's key ideological rivals, the politically progressive Hungarian-American billionaire George Soros, in 1991.
"There is competition among universities and it is inexplicable why we should put our own universities at a disadvantage [...] while securing an unfair advantage for the foreign university," Orban told state radio.
"Hungary is a sovereign country, it supports knowledge in all cases but does not tolerate cheating," the prime minister said. "Not even a billionaire can stand above the law, therefore this university must also obey the law."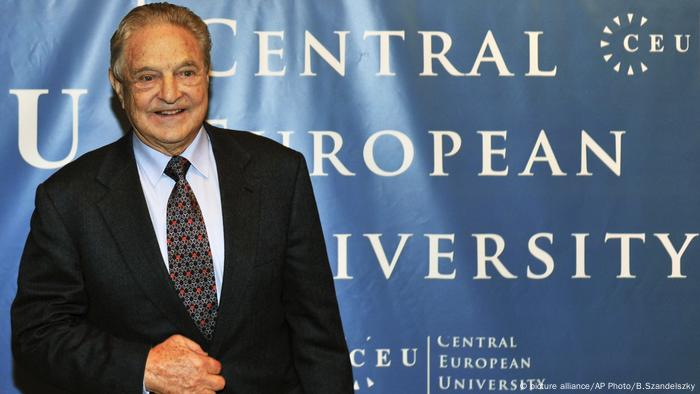 Billionaire George Soros - a key ideological opponent of Orban - is the founder of the Central European University (CEU)
CEU: We followed the law
In response to Orban's claims, CEU said it was accredited to award Hungarian and US degrees and had not broken any laws. "Contrary to the prime minister's statement, there is no current Hungarian law that requires universities to have operations in their home countries in order to award degrees in Hungary," the university declared in a statement.
On Tuesday, Orban's government submitted a bill to the National Assembly that would require foreign universities with branches in Hungary to have a campus in their countries of origin. CEU is formally based in the US, but only has a campus in Budapest and does not have a campus or offer classes in the US.
If passed, the law could force the CEU out of the country. The bill's success is not unlikely, given that the governing coalition of Orban's nationalist Fidesz party and conservative KDNP currently holds a majority of seats in the parliament. Out of all 28 foreign universities in Hungary, the Soros-backed institution is the only one that does not meet the new requirement.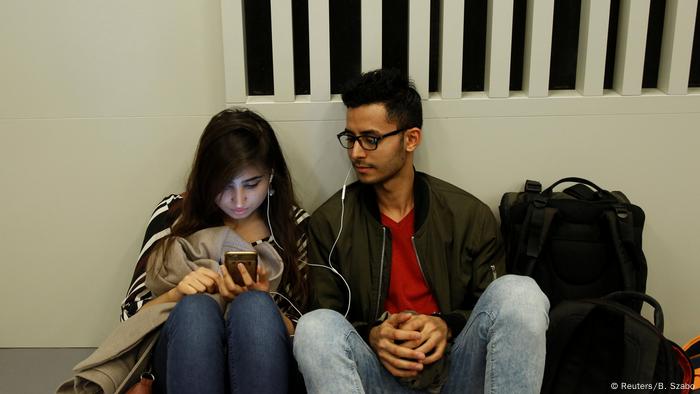 Roughly 1,600 international students are enrolled at CEU, which offers Master's and doctoral programs in social sciences, humanities, law, management and public policy
Orban versus Soros
The proposed new university regulations come amid Orban's crackdown on non-governmental organizations (NGOs) co-financed by Soros' Open Society Foundations.
The financier, who was born and raised in Hungary, is considered one of Viktor Orban's key political opponents. While the 86-year old billionaire espouses left-leaning ideals, the prime minister has described an "illiberal state", modeled on Russia and Turkey, as his ideal for Hungary.
The staunchly anti-immigrant Orban, who believes that Muslim migrants could destroy Europe's Christian values and culture, has also accused Soros of "organizing" mass migration through his support for pro-refugee NGOs.
In an ironic twist, Orban was once the benefactor of Soros' philanthropic activities, when he received a scholarship to study at Oxford University in 1989 that was funded by the financier.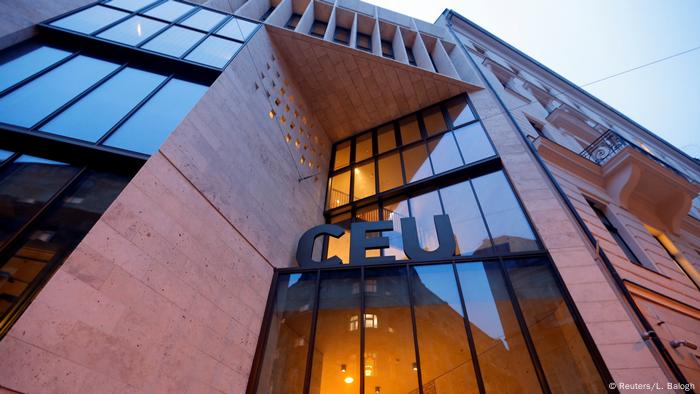 A new law proposed by the Orban administration threatens CEU, an English-speaking graduate school in Budapest
In his radio interview on Friday, Orban said that the future of the CEU would depend on the outcome of negotiations between his government and the US administration. He said university representatives would not be involved in these talks.
Previously, media outlets had reported that the state of New York, where CEU is accredited, rather than federal US education officials had jurisdiction over the institution. CEU Rector Michael Ignatieff will reportedly travel to the US to make CEU's case with lawmakers in New York on Sunday.
mb/es (AP, dpa, Reuters)