The entire film industry is grinding to a halt. All over the world, film releases are being postponed, festivals are being cancelled and shoots have been interrupted. Cinemas have been shut for weeks. Both the multiplexes and smaller arthouse theaters in Germany, and across the globe, closed their doors by early March, along with other cultural institutions.
Hollywood is sounding the alarm, saying the losses will run into the billions. But the hit on income among the big West Coast studios is only one part of a crisis affecting an entire film ecosystem. Independent productions, small cinema owners and freelance filmmakers who often operate paycheck to paycheck have been hit especially hard.
Film releases postponed
It began in early March with the announcement that the release of 25th installment of the blockbuster James Bond franchise, No Time to Die, would be postponed until November. Other major Hollywood productions soon followed suit: Disney withdrew the major fantasy drama, Mulan; and Sony Pictures' Peter Rabbit 2, the live-action/CG sequel to the 2018 worldwide hit film, was also postponed. Hollywood is already expecting a loss of 20 billion dollars this year.
The European market followed. Numerous potential arthouse hits that recently premiered or won prizes at festivals such as Sundance or the Berlinale were either postponed or temporarily withdrawn. The release of the Silver Bear-winning film Undine by German director Christian Petzoldwas pushed back to June, but that might be optimistic.
Digital solutions
Unlike the films that came to the cinemas shortly before the Corona crisis and disappeared again after a few days, postponed theatrical releases have time to better prepare marketing for a potential summer release.
Meanwhile, distributors are bringing forward digital releases that routinely come months after a theatrical run. Earlier this month, big studios like Disney, Warner Bros. and NBCUniversal began to push forward video-on-demand releases on iTunes and Amazon for films like The Invisible Man, Emma and Frozen 2.
While mega budget productions like No Time to Die will still await more profitable theatrical premiers, the new digital approach might lessen the pain in the time of corona.
"Rather than delaying these films or releasing them into a challenged distribution landscape, we wanted to provide an option for people to view these titles in the home that is both accessible and affordable," said Jeff Shell, CEO of NBCUniversal, in a statement.
read more: Twelve films to slow down with
It is assumed that streaming content providers like Netflix, a producer that already releases titles directly onto its streaming platform, will also flourish as populations are isolated in their apartments. Netflix, Amazon Prime, the Disney+, which has been on offer in Germany since March 24, have seen a surge in usage. Smaller niche providers such as Mubi are also benefiting.
But it's not all good news. In tough economic times, Netflix likely won't be growing its subscriber base, according to reporting by Forbes. And when existing subscribers make the most of their film and series streaming options while in isolation, internet bandwidth capacity is being stretched to the limit.
Providers like YouTube are already trying to compensate by offering reduced quality streams, with Netflix already reducing its bit rate by 25% for one month across Europe.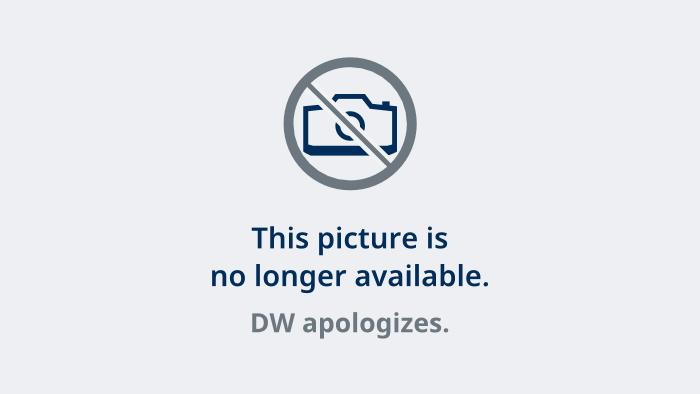 In the US and Canada, Kelly Reichardt's film "First Cow," which competed at the 2020 Berlinale, had a brief cinema release before the coronavirus outbreak forced theaters to close.
Film festivals and productions on hold
Numerous global film festivals due to take place this spring have also been canceled due to COVID-19.
The Cannes International Film Festival was due to start on 12 May and so has been postponed until further notice. The Tribeca Film Festival in New York that was founded by Robert de Niro has also been postponed.
In Germany, the renowned Short Film Festival in Oberhausen will not take place, nor will the Women's Film Festival Dortmund/Cologne. Smaller festivals such as these are often unable to make up for lost time due to organizational and financial problems. Oberhausen is currently working on an online replacement concept.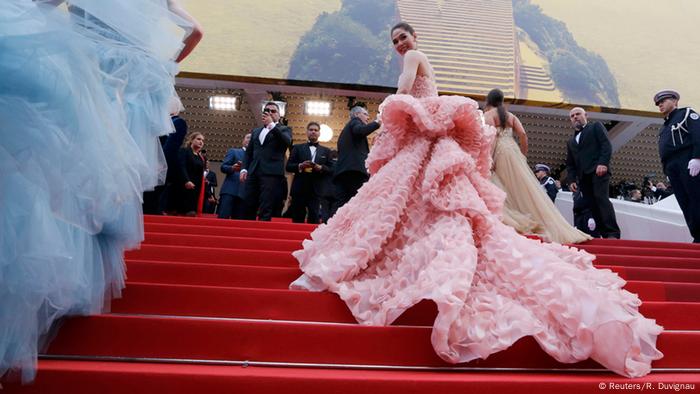 The Cannes red carpet won't be rolled out in May
The corona crisis also caused many film productions to shut down until further notice. Hollywood blockbuster productions like Avatar 2, Matrix 4, Jurassic World: Dominion and The Last Duel were stopped.
Numerous television and film projects in Europe and Germany have also been affected. With more than 1000 television shoots delayed in Europe alone, the damage is likely to be immense.
'In this together'
In an op-ed for the Washington Post, Christopher Nolan, British star director of Dunkirk and the Batman film franchise, made an impassioned plea for those unsung yet essential film industry workers to get financial assistance during the corona crisis.
"When people think about movies, their minds first go to the stars, the studios, the glamour," he wrote. "But the movie business is about everybody: the people working the concession stands, running the equipment, taking tickets, booking movies, selling advertising and cleaning bathrooms in local theaters."
"We're all in this together," he added.